man you guys are gonna love this thing.
Its an anti-rape condom a woman puts into her vagina. it was created by ( you guessed it ) a woman. this lady is from south africa. and in south africa over 2 million women are raped every year by men. there was a huge uproar once this thing got into the media.
this is what it looks like.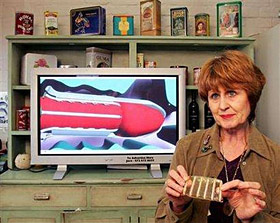 so it goes to show how crazy things can get when a society is full of rape.
i think the rapist would be angry and want to kill the girl for doing something like this to him. it would make things worst.