I believe that Winston's failure in Taiwan is due to his failure to understand/appreciate Asian culture.
I thoroughly believe that if Winston had a twin brother who was very Asian/Taiwanese in culture, that the twin would have found many women to date in Taiwan.
Winston's Twin Brother:
As stated previously by Winston, every single day he sees geeky/unattractive guys with attractive, cute women. So where does Winston fail? Why does he continue to fail?
1.
Winston does not understand Asian/Taiwanese culture
.
He has even stated this himself that he feels that he does not belong.
2.
Winston is a Banana
.
Yellow on the outside, white on the inside.
3.
Let's repeat. A guy who looks like Winston CAN get dates and a girlfriend in Taiwan.
Here is the link again:
http://www.chinasmack.com/2009/pictures ... riend.html
4.
Even geeky FOBS do better than Winston
What would a fellow Taiwanese-American guy/FOB have done in contrast to Winston?
1.
No male friends (local)
.
Benefits: Get out of the house more, get invited to social events, learn more about local culture and what local girls want
2.
No knowledge of asian/local culture
Has never heard of or watched "fated to love youâ€, it's like living in the US and never having seen The Matrix or Seinfeld or something
3.
No coed social circles/events-
Does not attend coed group dinners, hanging out at the café, movie outings, sports events or parties
4.
No female friends.
OK, a few female friends, but does not use his female friends to meet other new women. Female friends could fall for him over time.
5.
No chance to meet girls in natural situations.
This means situations that ARE NOT STREET APPROACHES. The worst way to meet women in Taiwan.
6.
No snowballing effect
get invited to a wedding or get invited to great parties. Or multiple meetings with a girl where they can get to know you.
7.
Does not attend local social events
hiking trips, travel with other coed Taiwanese groups to Kenting, events where romantic connections are made
8.
Winston dresses poorly and does not incorporate Asian style.
Most Taiwanese guys are much better dressed than Winston.
This guy actually looks like Winston:
9.
Does not have a good, stylish haircut.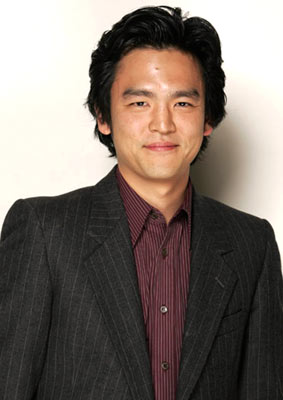 Good link for hundreds of asian men's haircuts:
http://coolmenshair.com/category/asian-hairstyles
10.
Does not try to find friends/girls based on common interests
ex. hiking, surfing, music, travel, language, mountain climbing, artistic types who live in Dulan,
11.
No chance to get introduced to new women
.
Could tell all his good male and female friends that he is seeking a gf. Good friends will try to help him out, introduce him to new women even give him advice during the dating process and help with communication with the girl if something goes wrong
12.
Does not go out constantly/is anti social in Taiwan
13.
Does not make use of a local Taiwanese wingwoman, wingman

.
A good wingman could talk up how good a person he is, how interesting he is , his accomplishments, etc. Good local wingwoman /wingman could approach and open random local women for him
14.
Does not belong to major group/organization
https://www.facebook.com/seoul.in.sing/photos
Look at this group. It has had two meetings, each with 10-15 girls each. Both meetings only had one guy show up. You could easily have 10+ women drooling over you for 3-5 hours, get their numbers, become friends, have them introduce your to their other female friends, go on dates, went shopping together, hit the cafes etc.
http://www.tainanbulletin.com/
Activity board in Tainan. Girls looking to do language exchange.
15.
Does not belong to a church
Taiwanese church girls- pretty hot, huh?
16.
Does not keep trying to woo a single girl
17.
Also misses opportunities to potentially meet women who "dislike†Taiwan and or Taiwanese men
.
for whom guys like Winston offer a different kind of guy or life in a different kind of society
18.
Women are turned off by his "banana-ness

â€
19.
Women are turned off by his lack of knowledge of asian/local culture
20.
Women believe that they lack common ground with Winston
21.
Women turned off by his lack of friends/antisocial nature
22.
Women turned off by his emphasis on shallow attractive babes instead of common asian values and romantic love women get from watching soap operas
23.
Finally, any guy who was having extensive trouble in Taiwan would have known long ago to shift gears and go to China/Vietnam, etc. Heck, this is what local Taiwanese guys with poor prospects do.
(22. Lives in Chiayi, a small town with reduced prospects for meeting people/women)
(23.
Winston does not do language exchange, probably THE EASIEST WAY to meet potential women
, since you must spend time with them, get to know them in order to get effective language practice.)
Other Asian-American guys:
1. Huge social circles- lots of local friends. Most asian people love to include "differentâ€
2. Again introducing these two VERY POPULAR Japanese dramas where ugly, unattractive, undesirable guys get beautiful women.
Densha Otoko
101st Marriage Proposal
Most "overseas Asians†are often known locally as "huge playersâ€!! Winston, by contrast is the opposite.