First take a look at Dianne. Keep in mind these pictures are years old.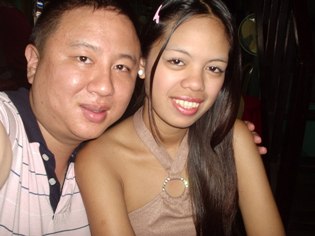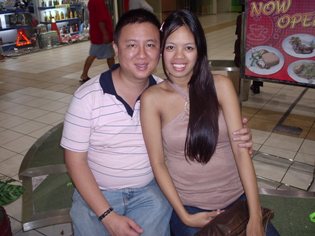 She's not ugly, but she's most certainly not hot. She's a typical average looking plain jane. I know Winston thinks she's hot but he seems to think pretty much any young or young looking woman is hot.
She resides in the Philippines, a very poor country where maybe 1 in 100 people could be considered rich. In spite of this, Dianne has apparently had multiple rich men interested in her. Here is Winston Wu in his own words.
Winston wrote: She has been told that her needs are better served by finding a rich guy rather than me. That may be true from a practical standpoint. But she won't go out and get a rich guy. For one thing, she doesn't like going out and meeting people, as she is high strung and not that open. And with the rich guys that she has met when she was working in the bar, who showed a strong interest in her, she didn't get good vibes from and had no feelings for them.
Her personality seems abysmal. I never met her but I'll just quote Winston ad verbatim.
Winston wrote:- She wants a guy who can spend without limits, who can buy lots of nice things all the time without ever stopping. This not only includes food and entertainment, but also a nice new car or SUV and a house. She wants it all - good food, comfort, car, house, entertainment, as well as a cash allowance on top of all that.
- Her wants and needs and goals are all very materialistic, as you can see. And though she won't admit it, her greed it out of control, to the point where her reason, memory and even dignity are clouded.
Winston wrote:her greed it getting out of control to the point where she is pestering me to buy things that she knows intellectually that I cannot afford. Therefore, her reason and sense of judgment are becoming clouded. She wants it all, luxuries and comforts, as well as regular cash allowances. And she has a quick temper that overreacts to little things, that stresses me out sometimes. I wish that would change, but I don't think it can because that's a natural part of her personality.
He has made a bunch of other posts complaining about Dianne being a materialistic gold digger who spends too much of his money.
So a plain jane bargirl in a third world country where like one percent of the population is rich has had multiple rich men show strong romantic interest in her even though she seems to have a horrible personality and has a kid.
Can anyone imagine the opposite? Can you imagine an average looking guy in a third world country, who's poor, has a kid, and is a gold digger, getting strong romantic interest from multiple rich females? To see something like that you would have to enter The Twilight Zone.