...We all knew this already, but the gravity of it only dawned on me when I did this experiment in a dating profile.
Its all about Looks. Women are same everywhere. When I put my Indian face in okcupid, no one would contact me....

I was very frustrated and then to self analyze it, I changed my profile picture, ID and contacted the same girls and suddenly, even India turned into Philippines with girls lining up to f*ck me...


My picture was of a Caucasian model in mid 20s and I cannot believe the response, the same girls who said, they are busy, blocked me, hated me were all over me.
SAME PROFILE....JUST CHANGED THE PICTURE....what i wrote in about me, what i like, age, food, hobbies, everything was same Except the Picture...even conspiracy, David Icke all same, one point I even said, I'm Filipino Mix
I contacted girls from Finland, America, Canada, Sweden, Korea, Japan, India, Philippines, Russia etc. I could say literally anything to them and they would be fine with it. Many girls from Russia, America were ready to travel to f*ck me....America looked like a paradise with girls contacting me to get laid. Russia even better, They would say, they have not tried A*nal but would love to with me if i insist etc....the best...Germany, UK all looked like a Slut paradise..The entire Europe...I could f*ck any girls from okc from any country literally in an hour with LOOKS ALONE...
The shocker was India. The girls I thought were conservative, where absolutely crazy with me....In just one week, I got so many numbers from Indian girls than 40 years I have lived in India.


I never knew Indian girls would be this bigger sluts in India itself.
---------------------
So many sluts right under where I lived is the lesson on reality I learned. Its painful.


Lets "face" it...If we are not getting laid, We are not good looking for women. Plain Simple Fact.
It hurts but life is a B**tch..no amount of rational explanation would do ..Your Heart does not count for a women...Its only LOOKS LOOKS LOOKS LOOKS AND ONLY LOOKS...PERIOD.
Taiwanese women, Chinese, American women would all change, the moment you are good looking.
Women are only bitchy to Ugly Men, Average men
...which lets be honest, majority of us are....95% of men are plain average, pu**sy flow upwards for a reason now I know, Good looking men can get laid in Sahara even....it does not matter, if you believe in god or not, conspiracy or not, be vegan or not, eat dog meat or not...If you are good looking, Women will swallow and spit in your command

Yes. Its True..I tried ..I eat Dog Meat line too with western women, who cry river on killing animals but changed it for me, because I was hot. They were fine, if I ate Dog, Cat, Pig liver, drink cow urine, homeless, job less, mix filipino, Indian, Arab....
My values NEVER MATTERED..ONLY LOOKS DID
. They never cared for what I truly believe in like Conspiracy, 911 inside job, vaccination, vegetarians, spirituality....everything is fine as long as I was hot to them.
WOMEN DO NOT CARE ANYTHING ABOUT YOU EXCEPT LOOKS.
They are only feminist to ugly, average men.
The moment you are good looking, they loose there bitchy, feminazi attitude and ready to swallow and be a mans slave.
--------------------
I have still not recovered from Indian women behavior, I cannot believe Indian women in India itself are so freaking sluts of the highest order.
THE ONLY THING YOU EVER NEED IS TO BE GOOD LOOKING TO GET LAID AND HAVE A GOOD LIFE. All my dream girls from America to Japan to India.... I could have if I'm good looking.
The girls would pay me to be alive.
One cabin crew girl from Russia offered me to take care of me and fool around with girls as well, as she does not believe in controlling men but all she wanted was to have my baby. Unbelievable right, yes for an Indian but not for a Caucasian mid 20s good looking model

----------------------
After a long long thought process, I have decided to go under the knife as soon as I have money to go to Korea



I'm changing my looks, I know everything cannot be changed due to my Indian DNA, we are ugly by birth
but whatever it takes....I need a good JawBONE. I need to remove excess fat around my face....Girls Dig JawBone.
In my analysis with the fake profile but tweaking things in profile to get the data. I found you can get laid and your chances would improve, if you have a GOOD
JawLine
...Girls dig that....You become hot...Your Eyes, Your Hair, Your Lips are secondary, a prominent JAW BONE IS ALL IT MATTERS To change your destiny.

Example 1: Like this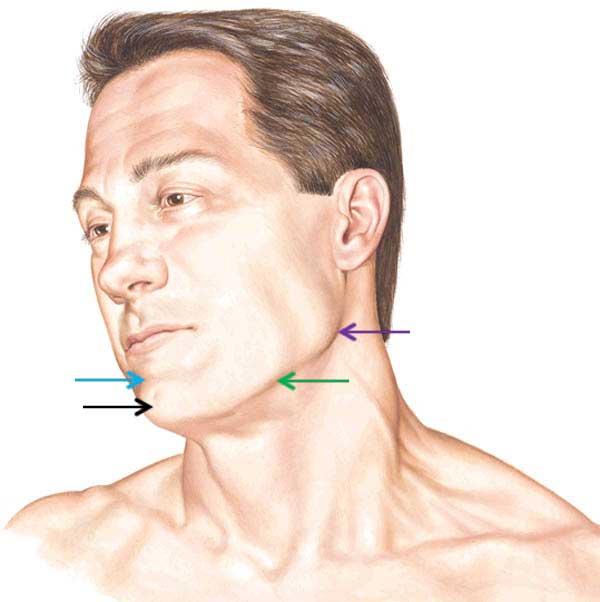 Most of us would be like below with the Chin/Cheek fat under the jaw.
WELL TIME FOR A CHANGE.....

I know for most of us, its a moral issue to change what is god given etc....but your clock is ticking and if you really wanted to achieve everything, more than money, its the Looks. You don't have to be like BraddPitt....BUT have a GOOD JAWLINE....I don't know why, but I asked over 1000 women and 90% said its my Prominent JawLine...
Everything is a Good JawLine Folks...All Feminist, Bitchy American women would make a quick 180, once they see your Prominent JawBone and which better place than South Korea to do it.
Now I know why Koreans value Looks more than anything else in life. They are way ahead of this game it seems with Kpop and all..All girls under the knife and yet so famous.
My next amazing phase in life will begin the moment I change my JawLine..Its that sad but its the reality now. Not god, not morality, not how helpful, caring you are..Its all about a freaking JawLine for women these days. Get it or be a nobody to women all over the world.