I have a friend in Southern California who wasn't born in the U.S. She's getting depressed and frustrated because she never has anything to do. She joins various groups and has friends...but they never want to do anything, or they just want to sit in someone's backyard and barbecue, and not go out and talk to anyone new.

I pointed out how coffee shops are 100% silent as if everyone is terrified they are being watched, and she agreed.
It's so ridiculous to see a room full of single young men and women tapping away on their laptops. They obviously want to be around other people or they would not be hanging out there, but if you try to engage any girl in conversation you will be met with a polite but unenthusiastic response, and I never see guys even try to talk to the girls.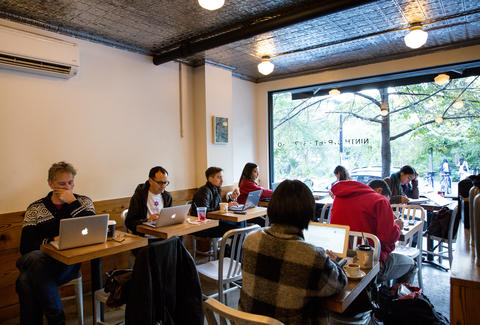 I've stopped "going out" completely once I realized it's taboo to talk to strangers. No one will ever talk to you, and any attempt to strike up a conversation will be seen as "imposing" on others. Some of the liberal cities like San Francisco used to actually be pretty good in this regard, but feminism has put a big chill on everything. I don't know anywhere you can just walk around with no plan and have random spontaneous adventures with new people.
It's just work and boring social death. Doesn't make sense to me, because I am able to work harder when my social life is active and alive.