Hi all,
Me and Dianne are in Baguio now. It is so nice and refreshing to be here. The air is fresh and crisp and the weather is similar to the Pacific Northwest, cold and damp, which is far better than the heat and humidity of Angeles and Manila.
You won't believe this, but Dianne's face here looks far more vibrant and healthy. Like me, she needs to be around nature too. You should see it. I took lots of photos of her and you can see a big difference when she's around nature and fresh air and out of the toxic environment of Angeles. It's like she is "detoxified". I will post them here later.
The vibe here is also far more positive, spiritual and artistic, which is far more conducive to spirituality and creativity. No wonder there are so many artists here and art festivals. Being away from Angeles makes you realize what a mistake it is to live there. It's like living in a toxic waste dump near a nuclear power plant that slowly poisons your body. It's so terrible terrible. The people in Baguio also look much healthier than in Angeles. And the girls look a lot more wholesome, innocent and decent too! Their smiles are totally different. I'll show you what I mean when I get the chance.
We are thinking of moving here. A lady that was referred to me has offered us a furnished studio unit with wifi, for only 7000p a month! What a deal huh? And I won't have to pay huge electric bills for aircon either (I'm paying 4000p a month now in electric bills for aircon in Angeles, which is unavoidable cause Angeles and Manila are intolerable without aircon)
In fact, if you look at any expat site, you'll see that Baguio is listed as among the top choices for expats to live in the Philippines, whereas Angeles and Manila are NEVER recommended at all.
Tomorrow we are going up to Sagada, which is renowned for its nature here. We are so excited! But it's a rough 6 hour bus ride from here I heard. Check out these links about Sagada:
http://www.visitsagada.com
http://www.travel-philippines.com/locat ... sagada.htm
In the second link above, you will see a list of good hotels for 200p per person per night (which is around $5). What a deal! That means I could live up there long term in any of those many hotels, for only 6000p per month, same as the rent I'm paying now!
These are the kind of cozy rooms you can stay in there for 200p a night!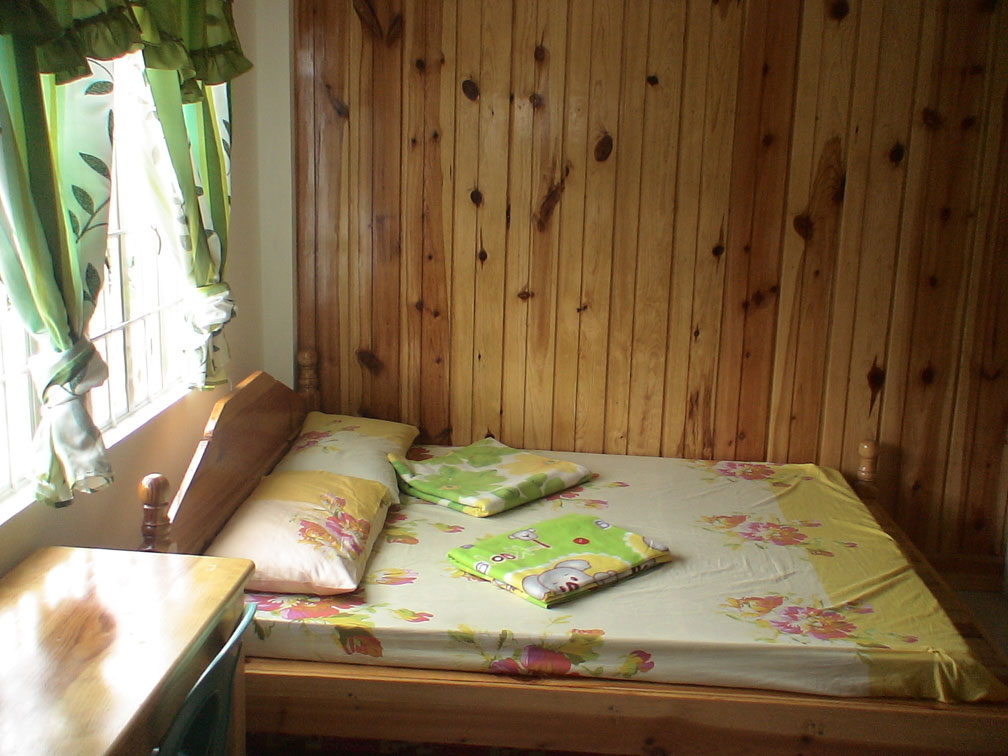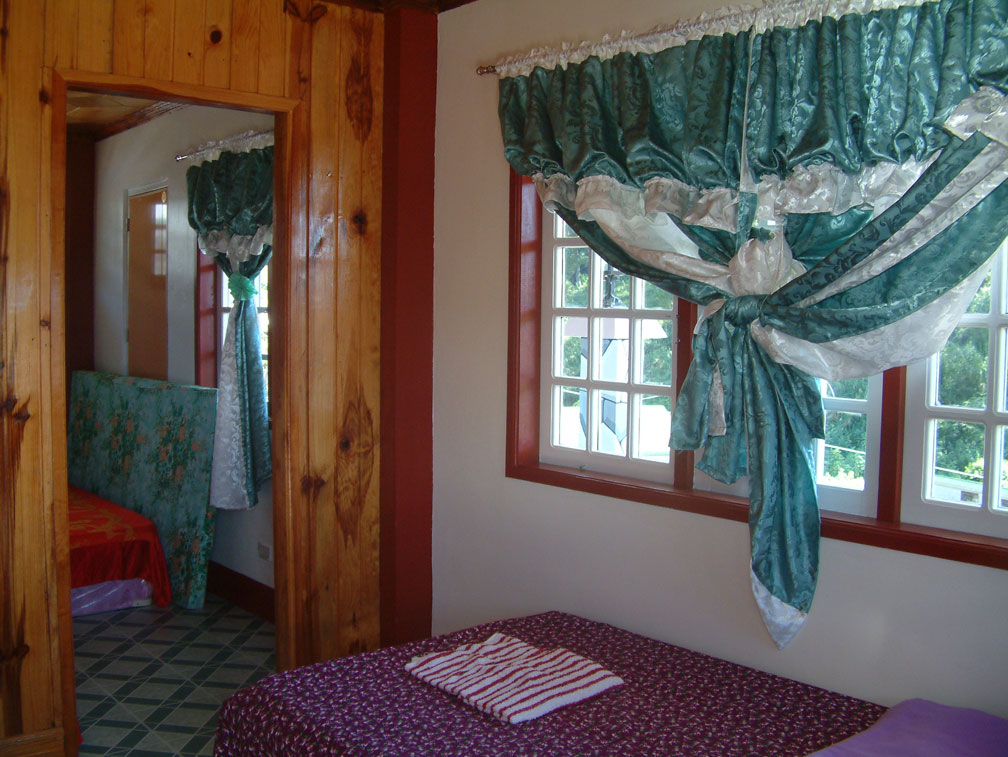 Common area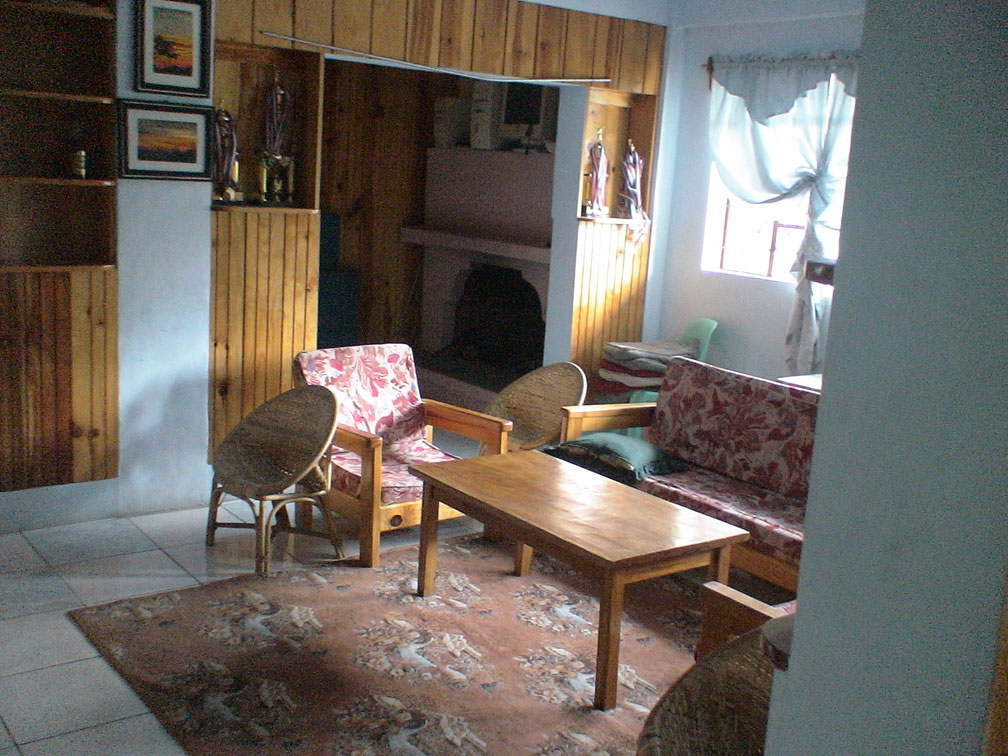 View from rooms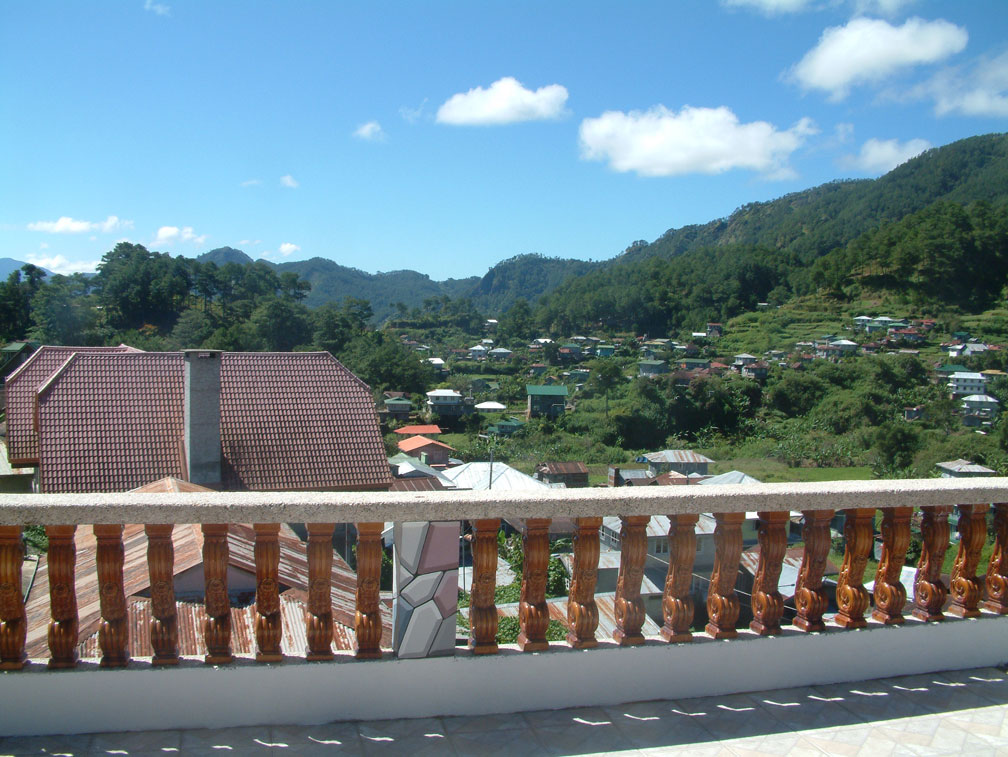 Incredible deal huh?
Also in the second link above are a long list of nature and outdoor scenic activities in Sagada. They sound really wonderful.
http://www.travel-philippines.com/locat ... sagada.htm
Sagada Attractions
Two Guides' Associations - There used to be one only but due to differences in opinion, they have split into two. The original guides' association is at the municipal hall in the center of town and the newer one is just down the road past the Yogurt House. Their prices are about the same and all have only certified and registered guides. Part of their training involves rescue and first aid training. The original association is made up of the more experienced and older guides, where the new association has younger guides. If customer satisfaction is the measure of which is the better association, I have heard that there is no difference. I have been camping with some of the older guides though, and being older, they have many more interesting stories to tell. So take your pick. The guides work on a rotation system that assures all of them equal work.
It is easy to lose your way, so if your schedule is tight, best take a guide. They are not expensive.

Limestone caves - Many people come to Sagada to visit the caves. You cannot go to the limestone caves without a guide. All the guides are equipped with hurricane lamps, so that the cave is well lit while you are underground. The prices are fixed, as are the number of tourists per guide.

The Burial Cave - is accessible to most people and can be visited without a guide during off-peak times. The climb down is steep towards the end and probably difficult for the elderly or very young children. This is a fascinating place, eerie and dramatic. Please keep in mind that this place is sacred to the locals, so leave no garbage, cigarette butts etc and do not touch the coffins or try to open them. The cave is marked on the local tourist map (available in guest houses and souvenir shops in town). The walk down the hill is gorgeous. Don't hesitate to ask directions from the locals if you are unsure of the way.

Small Falls – Not far from town, this attraction is a disappointment to many as it is small. Leaping from the top of the falls is a favorite pastime for many of the local children. Not difficult to find, just ask for directions.

The Big waterfall - Bomod-ok – take the morning jeepney to Banga-an (pronounced Bunga –un) and ask to be let off at the big falls. The jeep leaves from the center of Sagada and the guides association can tell you the times. Find out about the times for return trips too as you will not want to be walking back to Sagada. The walk down the endless stairs is fabulous, the scenery divine. The falls themselves, once you reach them (1 – 1 ½ hours) are predictably thunderous and dramatic. Swim in the freezing waters if you like that sort of thing, but get advice about the conditions from a guide first. Note that a 17 year old girl from Manila drowned there in 2008. Although there were family and other people around, some who jumped in to rescue her, they were not able to save her in time. We have been given two accounts of the story, one that she got her foot wedged between rocks, and the other was that she was caught in a whirlpool.
The climb back to the road is strenuous. The steps seem to never end. Allow a couple of hours – if unfit, add another hour.

Janet Eason's art lessons in Sagada - Learning to draw or paint with Australian artist, Janet Eason, may be a fabulous focus for your holiday in Sagada. The lessons are cheap, especially with larger groups. Click here for more information

Ganduyan Museum - Formerly opened in 1984 to 86, the treasures gathered over many years are once again on display in a newly opened small museum just beside Ganduyan Inn. Since the early 70's, Christina Aben has been collecting antiques, trade beads and artifacts from the Cordillera region of the Philippines. Antique basketry, weapons, farm tools, beads, jars, wooden items and textiles can be seen here. Each display offers an insight into the rich culture of the Cordillera Igorots. Ask if Christina can show you around. Her stories will enrich your experience of the place. If not Christina, then one of her children will always be there to explain the history and significance of the items on display. Entrance fee is P25 each (see pictures on this page)

Walking in Sagada
Walking is one of the great pleasures here. There are no tricycles in Sagada so just strolling around town can be relaxing and picturesque. With only 3 roads it is difficult to get lost and friendly locals are always happy to help if asked.

The pathways and Dap-ays – behind the main roads are a network of narrow pathways, mostly cemented, that connect the houses and villages that make up the municipality of Sagada. To get a real sense of the place you can follow these and discover the various dap-ays (meeting places and sites for rituals, such as the bugnas) as well as the ambiance of suburban life. The dogs will bark like hell because you will be a stranger in their midst and some may look fierce, but these animals will not attack. A dog that attacks a human is dead meat. You cannot get lost following the paths as the main roads are never far away. These walks are pretty, accessible and easy. You will be out in the sun so take your umbrella for shade.

Pathway to Datil – On the road behind Saint Joseph Rest House car park there is a pathway leading off to the right which will take you through the gardens and rice fields behind the town. This is a lovely walk. A couple of hours at most would be required for a casual stroll, depending on how far you want to follow the path (which eventually does run out). See picture 4

Mt Ampacao – Lake Danum – Banga-an ridge walk – There are two walks to take, one from Lake Danum to Mt Ampacao, the other from Banga-an to Lake Danum. Each one follows the ridge line of the mountain range and offers some spectacular panoramic views as well as the usual pleasures associated with walking in natural forest and grassland. Take lunch and water, sun and rain protection and a guide. These walks are difficult without a local guide as many paths thread through the mountains and getting lost would be a real possibility. Both walks are well worth taking if you are in town for a while. I have done both, so being super fit is not required – it just takes a little longer. The guides are surrounded by this beauty all of the time, so do insist on taking your time, stopping for lunch or to admire the view, otherwise your guide may race you through it all in a couple of hours and that would be a pity. See pictures 10 to 12

Kiltepan – On your way into town you will have passed the sign to Mapiya-aw Guest House. From that side road there is a path on the right (that I haven't taken) leading to the top of the hill called Kiltepan. Locals can show you this, or ask at the guest house further up the road if you have missed it. When you reach the top, pass over the grassy open space, heading to your left. There you will find a path to follow for just 20 meters or so. To your left are little paths leading down to some rocks, where you can sit and ooo-ahhh at the spectacular scenery and endless mountain panorama. This is a favorite place for me to bring guests in Sagada. it's a camera heaven. See picture 3

Echo Valley - It is best to take a guide although not necessary. Go in the morning before it gets too hot. Give yourself a few hours to wander, look at hanging coffins, sit by the river, get sort-of lost, walk through the tunnel of the underground river (Take a big torch with good batteries – the caverns are vast). There are lots of paths in echo valley and easy to take the wrong turn. Just remember there are 3 caves – one is dry, the second is where the river enters the underground caverns and can be entered only for a short distance, the third is where the river flows under Sagada to the other side of the hill . I found a way back into town by retracing our steps from the last cave for about 50 meters, then followed a track leading up the hill on our right. We came out behind the Caltex gas station on the main road. You can pass through the underground river and find a path on the other side which takes you back to town, but be prepared to wade through quite deep water at the far end and be careful of the very slippery rocks you have to climb to get out – it is not easy, but we have done it. DO NOT attempt to follow the underground river after heavy rains. Two people drowned in this cave in 2004 during a typhoon.

Trekking, Camping and Staying for a While
Buasao - ( pronounced bwa-sow ) A place I have camped often. It is a 5 ½ hour walk for me from Banga-an (pronounced bunga-un ), carrying everything I need for 3 days, including shelter. The path passes through pockets of old mossy forest, crosses streams and a river, climbs and ends on a flat patch at the center of which is a curious stone structure. Next to that we make our camp. Many wonderful days and nights have been spent around the fire at Buasao. Adventurers can set off from there on further explorations and day hikes. A local guide is essential and I would recommend Allen Bugnosen. There are many more destinations and it is possible to trek for a week or more without leaving the forest. See my article on Buasao.

Mountain Biking - This is not my thing but enthusiasts come from all over to play in the mountains around here. If this is something you would like to explore, call Steve (+63 919 698 8361). He is the local expert and may be happy to have you join him on some rides.

Besao - (pronounced bess-ow) is a relatively small town 7 km away over the mountains. On the way you will pass on your left the turnoff to Lake Danum, a pond of absolutely no interest but a favorite picnic spot for the locals. I always enjoyed these short exploratory trips as the roads wind through lovely mountain forest country and cultivated fields. Besao is well known for its sunsets, though I have not been there at the right time to enjoy it. Dirt road most of the way.

Banga-an and Aguid - are two towns to drive to on the second of three roads out of town, and you will pass the steps down to the big waterfall on the way. Once again, it is not far to drive, but the scenery is nice. Concrete road to Banga-an.

Suyo - is downhill all the way and about 6km from Sagada. Take the road past the municipal hall and take the first left turn, maybe 1km down. Follow it all the way down to Suyo. You will pass lovely views of the rice and vegetable fields on your drive, walk or cycle through pine forests. A walk through the fields of Suyo is a lovely thing to do if it is not too hot - don't do it at midday. See picture 9

Driving Around Sagada (or Walking or Mountain Biking)
Kiltepan – There is a road going up to Kiltepan which can be found on the left, a couple of km from Sagada on the way to Bontoc. There is a concrete shelter opposite the junction. When forks appear in the road take the one most used. If it comes to a house, it was the wrong one. When you get to the clearing at the top, park. Walk along the path that leads from the left corner. 20 meters to your left is a breathtaking view. Find a rock to sit on and enjoy. Early mornings are gorgeous, as are sunsets and the 'golden hour'. The last, steep, uphill stretches of the road can be slippery.

Mount Ampacao – You need a 4 wheel drive and experienced driver to get up there, but if you can make it is well worth the trip. The peak of Mt Ampacao is the site of a cell phone tower, eerily lit at night, clearly visible in Sagada. To reach the road you drive downhill toward Ambasing. Drive cautiously in Sagada – children playing, dogs, chickens, jeeps could be around any bend. When you reach the Ambasing Elementary School on your right, take the road that runs alongside it and head uphill. Keep going up, closing gates behind you, until you reach the grassy clearing at the top. The actual peak and tower are higher still – not accessible by car. Find a good spot to park where you can see the view back towards Sagada. You may need to walk a little around the hillside to get the full impact of the view, in which case you should turn on the car alarm. On one of my visits mischievous boys were playing around the car and fortunately set off the alarm. Your other choice is to take someone who is prepared to stay with the car, like a lad from the guest house or a guide.