This is the sequel to viewtopic.php?t=20058 (Falcon is a strange bird but we can learn from him (Photos) )
Now that we know everything about women from the Philippines, Thailand, Russia, Ukraine, Colombia, China, and the USA, it's time to get an in-depth scoop on
Indonesian women
.

The setting is Taipei, Taiwan in August and September of 2013. For the first time, I'll put up photos of what my lady looks like.
So, my aunt's Indonesian maid in Taiwan has fallen in love with me. She's an ethnic Javanese Muslim from rural Central Java, Indonesia and doesn't have any kids. She arrived in Taiwan last summer and is working as a caregiver for my grandmother, who is in her 80's. My aunt is her official employer. Before, there had been another Indonesian lady from Lampung, southern Sumatra, Indonesia taking care of her.
(There are hundreds of thousands of Indonesian migrant workers in Taiwan. They and the Vietnamese are the largest groups of migrant workers in Taiwan. Most Indonesians in Taiwan are maids and caregivers from the island of Java, and sometimes also southern Sumatra.)
Unfortunately, my grandmother, who is apparently a perfectly nice, normal, typical Taiwanese granny, is not nice towards the maid at all. Rock has even met my grandma and talked to her for nearly an hour about the health system in Taiwan. But, she's not particularly kind towards the maid! She often complains about how the maid can't cook Taiwanese food properly, how she can't understand her Mandarin, and her being stupid and incompetent. I was very shocked and angry on the inside, but didn't approach my grandma about this. Rock told me that the psychological torture Taiwanese employers put on Southeast Asian migrants is actually quite common. When she and I are pushing my grandma around on her wheelchair in the neighborhood, the middle-age Taiwanese ladies would be very happy to talk to me and my grandma, but completely ignore the Indonesian maid. My cousins also ignore her and rarely talk to her. To most Taiwanese, she seems to be a robot working in the background, someone to ignore and who is of no interest at all.
In fact, she's so "unimportant" that no one had ever told me that an Indonesian woman was caring for my grandmother. When I knocked on my grandma's house, I was surprised to see her.
On the other hand, I love sitting by her side, reading Indonesian magazines with her, speaking Indonesian to her, and asking her to make me Indonesian food (which I cook together with her sometimes). Plus, I really sympathized with her and wanted to hear her story. So to the maid, I appear to be an angel or savior. Taiwanese would almost never do this! They would never even think of speaking a single word in Indonesian or asking their maid to make spicy Indonesian food. It was the first chance she had ever gotten to make Indonesian food during her time in Taiwan. It's spicy, and halal too!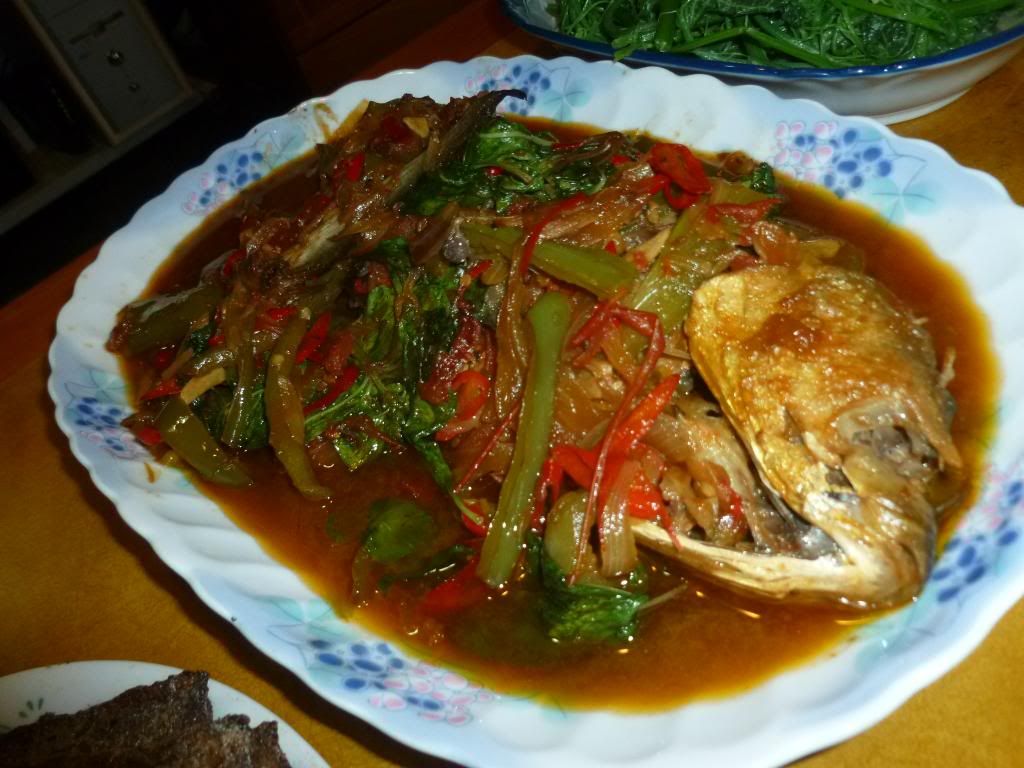 Sometimes when we're out walking together, she'd introduce me to some of her Indonesian friends. I was pleasantly surprised at how so many of them really dug me. To them, I appeared very confident, smooth, and playboy-like, which could never happen with urban middle-class Taiwanese or American women.
My family's Indonesian maid and I took my grandmother out to the NTU Hospital for a blood transfusion, which she gets every 2 weeks. While wheeling her around the CKS Memorial Park, we got stopped by some immigration officials who asked her for her ID. They didn't ask me or my grandmother for ours, and I did not like that at all. The immigration official interrogating her was a middle-age Chinese-Indonesian woman who spoke fluent Indonesian and Mandarin. They let us go after about 5 minutes.
There are lots of Indonesian caregivers wheeling Ah Gong and Ah Ma around CKS Memorial. The Indonesian women would always stop and say hi to each other, and they were essentially like some kind of a sisterhood. Occasionally a few of them wouldn't want to stop and say hi to my Indo lady, and she said that she considers that to be rude and arrogant.
At the hospital, we met some more Indonesian caregivers, and talked to several of them while my grandmother was getting her treatment. They all sensed what was going on between me and her. Fortunately since my grandma's older, she doesn't suspect anything. Some examples:
1. A middle-age ethnic Sundanese caregiver from West Java told my Indo lady while smiling, "You two are just like glue, aren't you? You're always walking and talking together." She definitely knew what was going on. Here she is.
2. Another older lady from East Java asked her if I was her boyfriend. She say no, that I'm just the grandson of the old woman she's taking care of. The East Java lady laughed and said, "What grandson? I only see a cute boyfriend!"
3. At the CKS Memorial, my Indo lady chatted up a younger caregiver from Central Java I impressed her with my Indonesian and Arabic skills and knowledge of Indonesia. The Central Java girl said, "Wow, you're so lucky to have him! I'd be so happy if I can live with someone like that. You know, if he lives at my place, I'd really love to "make love" ("bercinta") with him!" (In Indonesian, depending on the context, "bercinta" can mean to have a romantic relationship with, but also to have sex.) My Indo lady wouldn't stop laughing about the other girl's comment on wanting to "bercinta" me.
4. A middle-age Taiwanese woman taking care of her mother saw my Indo lady and I talking to each other in 50% Indonesian and 50% Mandarin. She asked my Indo lady, "Is that your boyfriend?" She replied, "No, he's her grandson, and it's because he speaks Indonesian, Filipino, Thai, and many other languages." The Taiwanese lady shrugged and said, "Oh, I really thought he was your boyfriend" (perhaps sarcastically, hehe).
5. BEST one: I got to aggressively flirt with a hot lady from East Java who really vibed like one of those aggressive Mexicanas/Colombianas. She absolutely loved my flirting and said that I was cute, smart, and good-looking. She said she's sure I'm a playboy who has women in many countries, and that she wants to go to Indonesia with me one day, and maybe go to Thailand to live with me (latter was a flirty joke). When we were about to leave, she said, "Don't leave! I wanna chat with you, I'll be so lonely here. When are you coming back to Taiwan so I can see you more?" She took several pics of me with my Indo lady. When I said, "No, delete, take another one without her", she answered, "But you're leaving for Thailand soon, so I really wanna look at your pictures!" I blew her a kiss with my hand at the end, and she laughed really hard but obviously loved it.
My Indo lady didn't get offended though, and she kept chuckling about that all the way home. She kept saying, "YOU ... You're such a playboy!"
Here's the flirty East Java lady.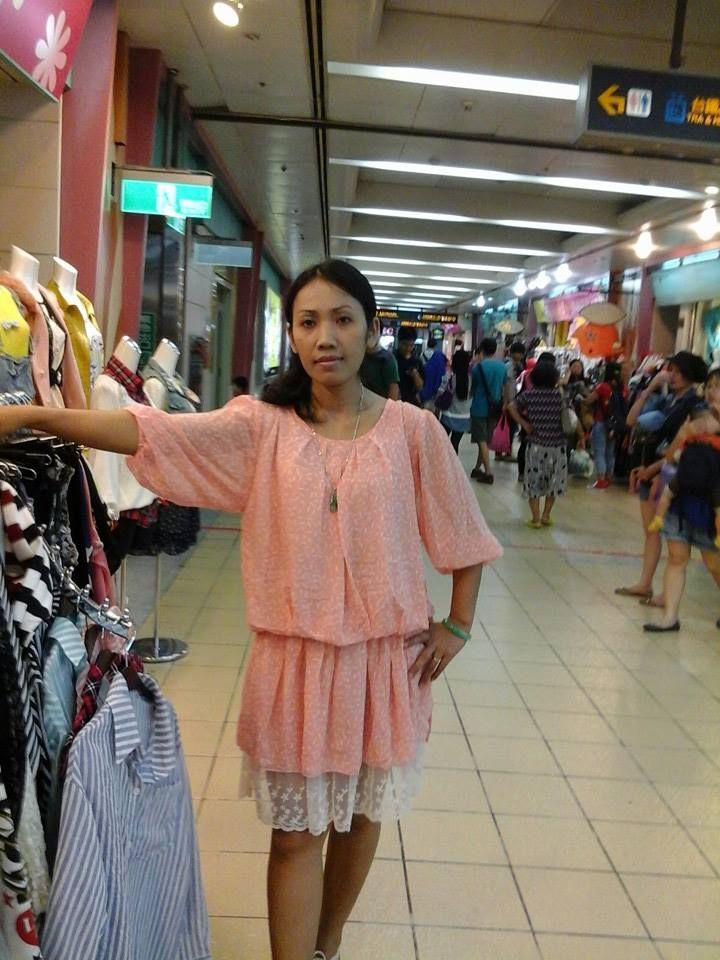 As you can see, my Indo lady thought of me as a trophy boyfriend that the other Indonesian women would be envious of. She was always extremely proud presenting me to the other ladies.
So Monkro was indeed right when he told me, "Welcome to dating paradise!" when I arrived in Taiwan.

Not done yet, this is only less than half the story.
I'll be updating this thread with more photos, stories, and information over the next few days.