Hi guys
Went to a game park for 2 days for a dirty weekend bust decided I would go up by bike and meet her there. I am not one for sitting in metal boxes, nor travelling on tar roads. So I went up by dirt to really make it a doubly dirty weekend.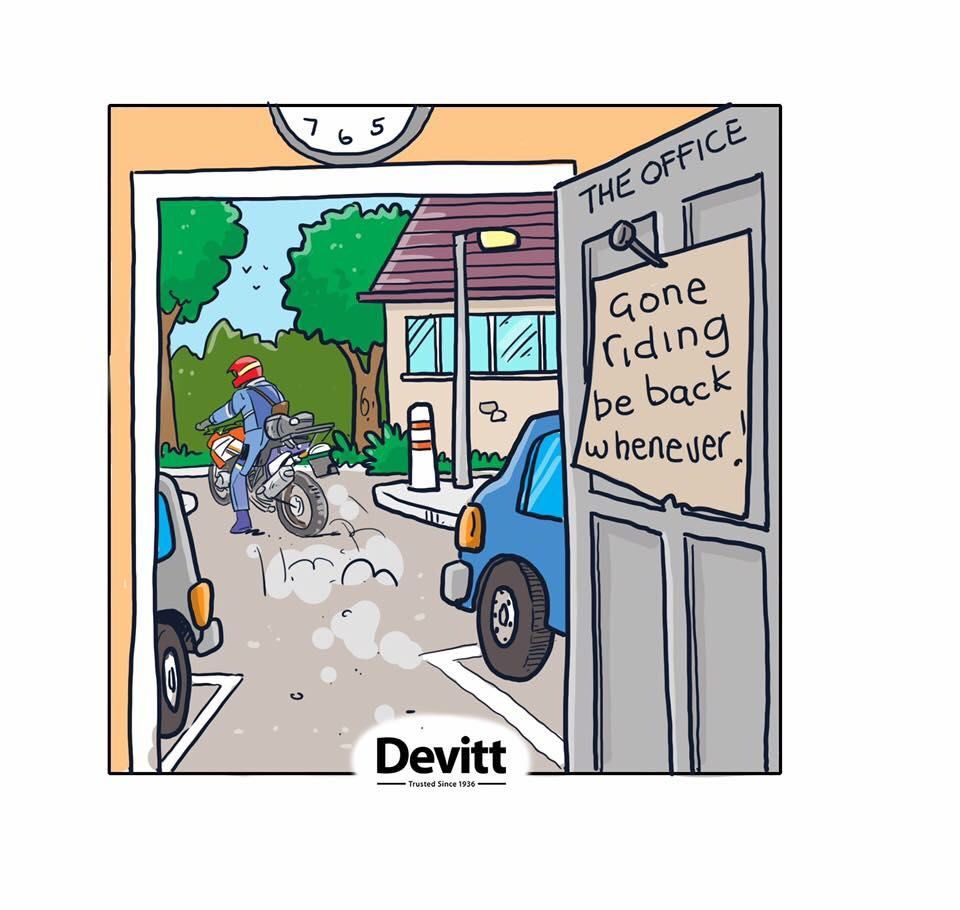 Obviously the roads I take are not cage friendly so it was different roads. Having a cage going as well allowed me to travel light, with just some clothes and stuff I would need for the bike like spare tubes, a compressor, tyre levers etc. My road went through rural black areas, so firearm in the jacket is essential. I never like carrying one on my person while riding as a fall means definite cracked ribs.
The road started of quite sandy
But it quickly turned into mud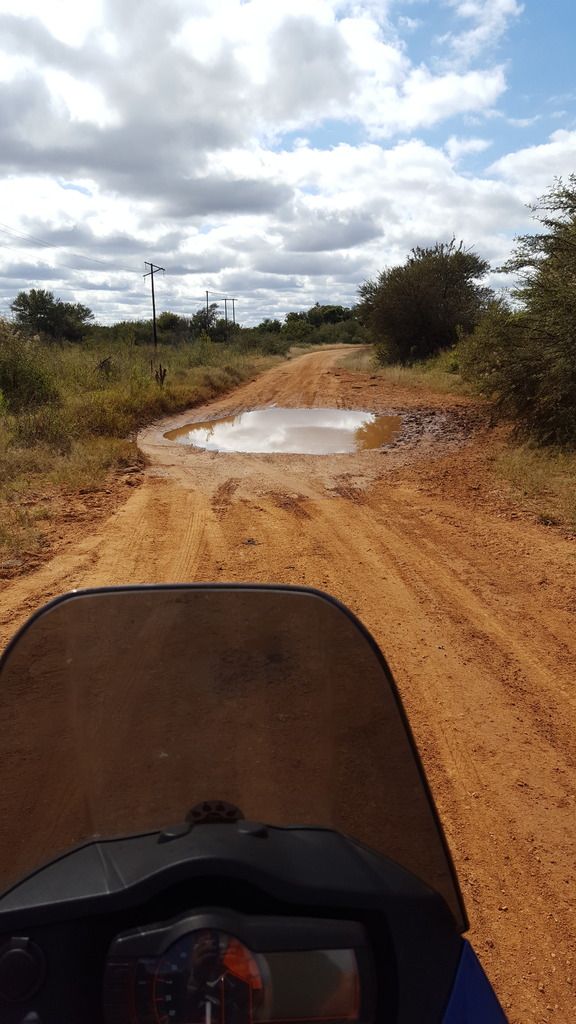 and then mud hole after mud hole to make the road a technical dirt rider's heart just beat for joy
At some point traffic interfered. Chase the livestock or through the mud?
As I got into white farming areas the road improved and I no longer had to slide and slog and could open the taps.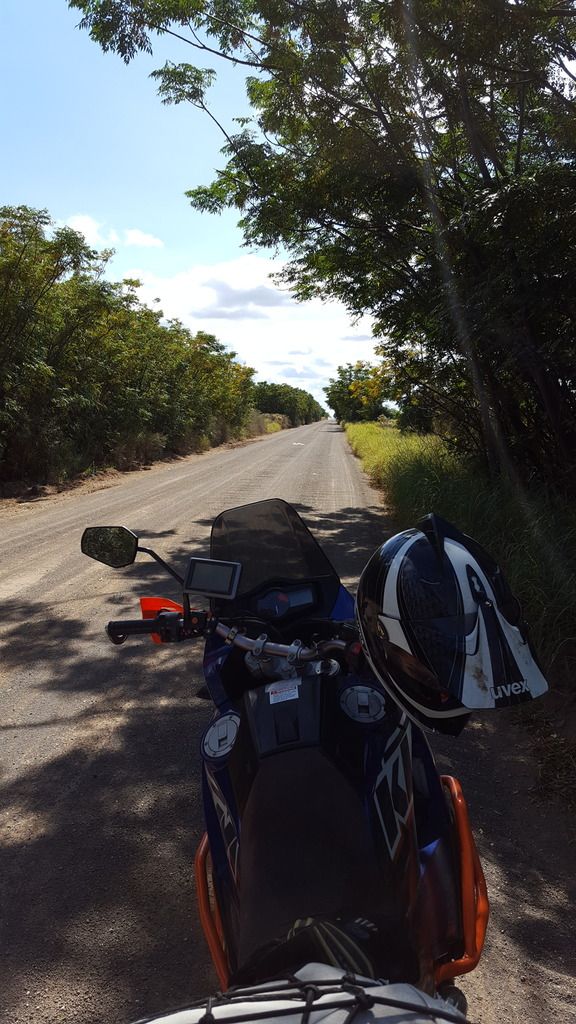 At one point I caught up to a darkie doing 70 kmh. The dust cloud made it impossible to overtake at that speed as you can't see any obstacles in the road like a broken drainage ditch or a patch of sand or mud. Common courtesy would be he would slow down to let me overtake, but courtesy is a word that doesnt exist in black languages. And that was the only car I saw on 100 km of dirt, except 2 others coming the other way in the white area. Going through a darkie village I saw troops of the bastids, but you can't stop there.
I got to the game park and our accommodation. We were the only ones there.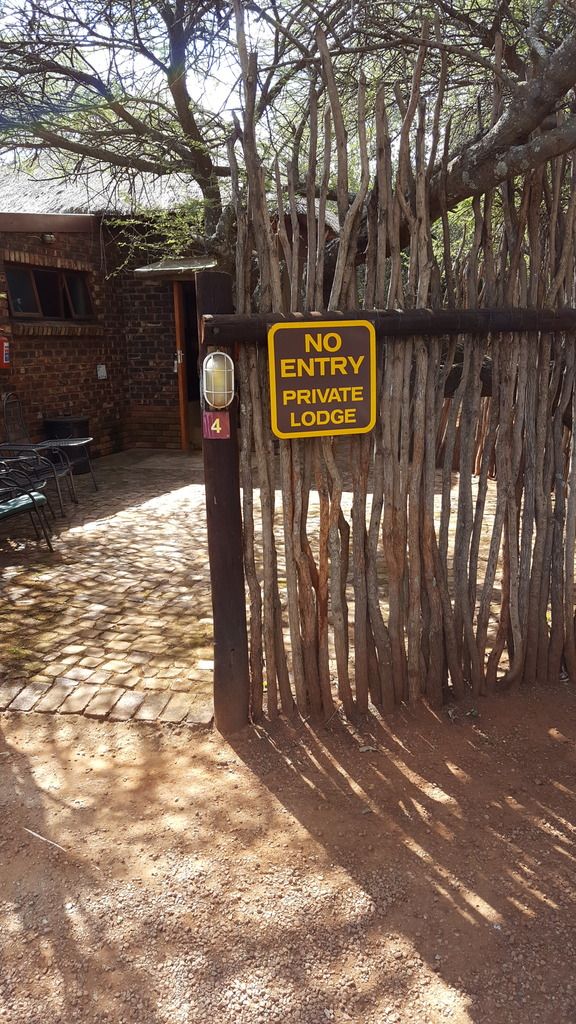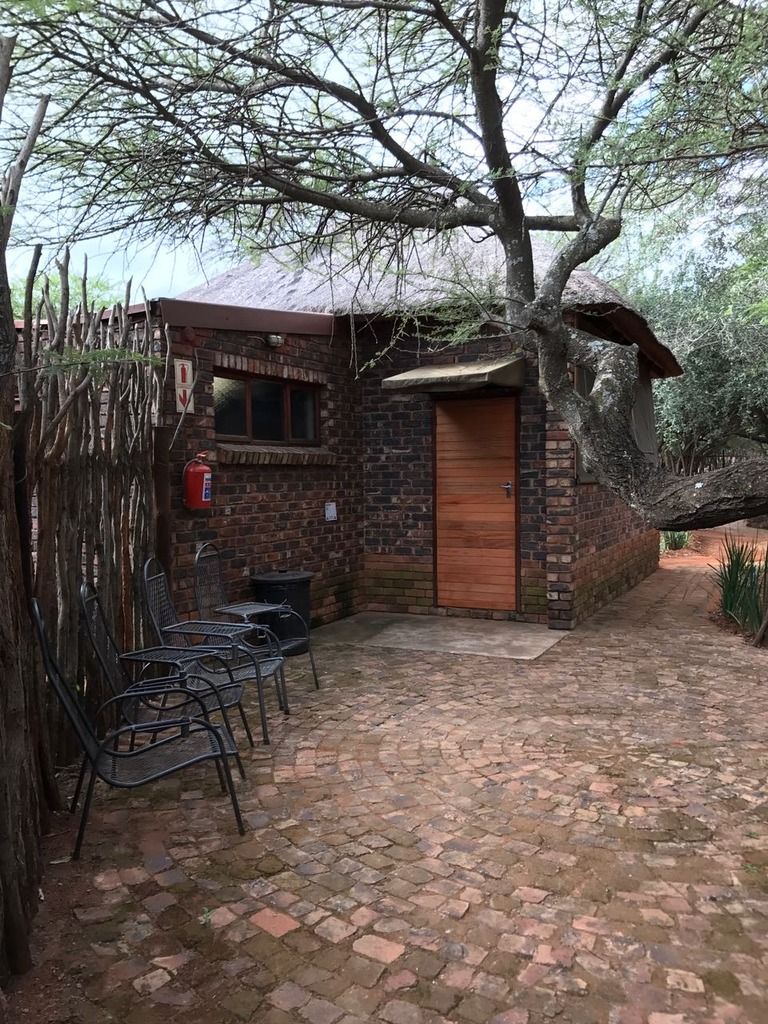 Braai facilities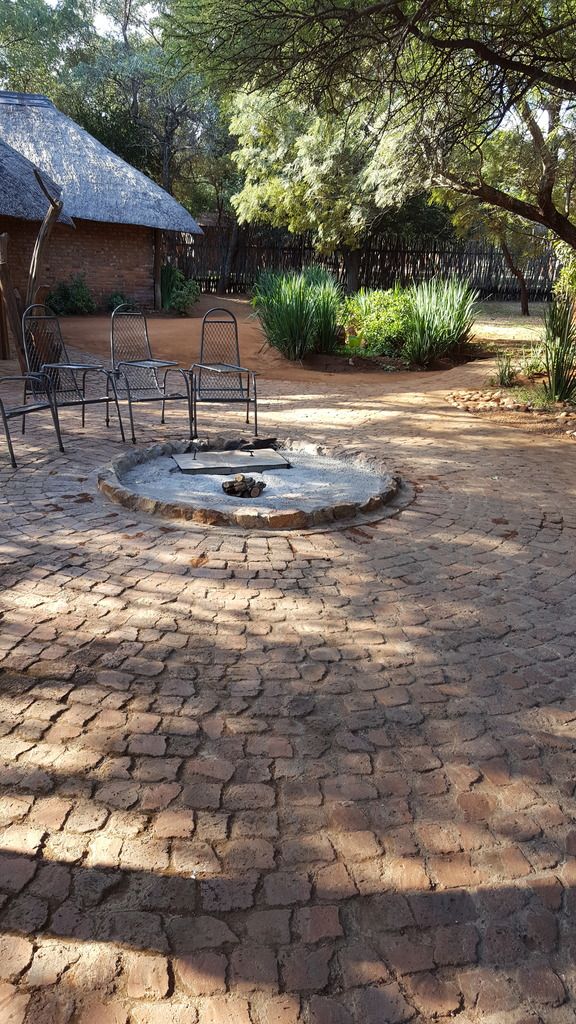 Our little secluded people kraal
A white chef is provided to cook for you, but we sent her home as we preferred the privacy and I like cooking in the bush.
we decided to make a lamb neck potjie for supper. which is a layered type of stew simmering for 3 hours. We had things to do in those hours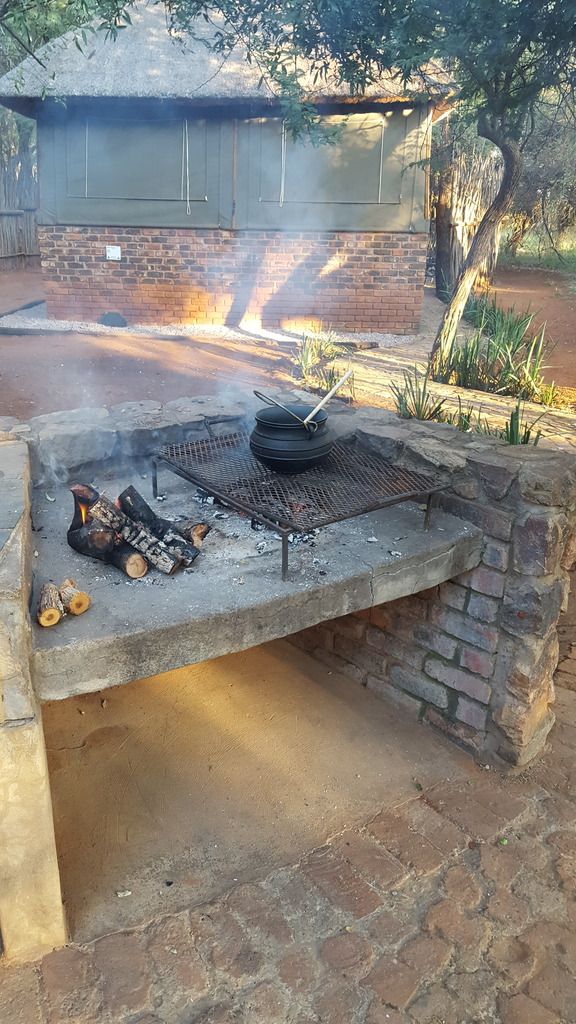 Unlike a stew you don't stir it. first you brown then simmer the meat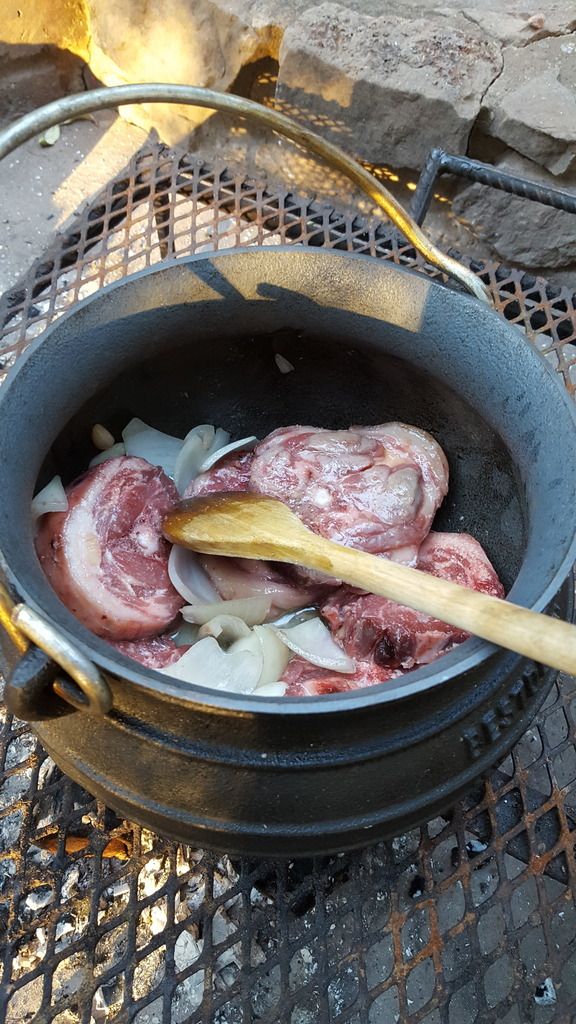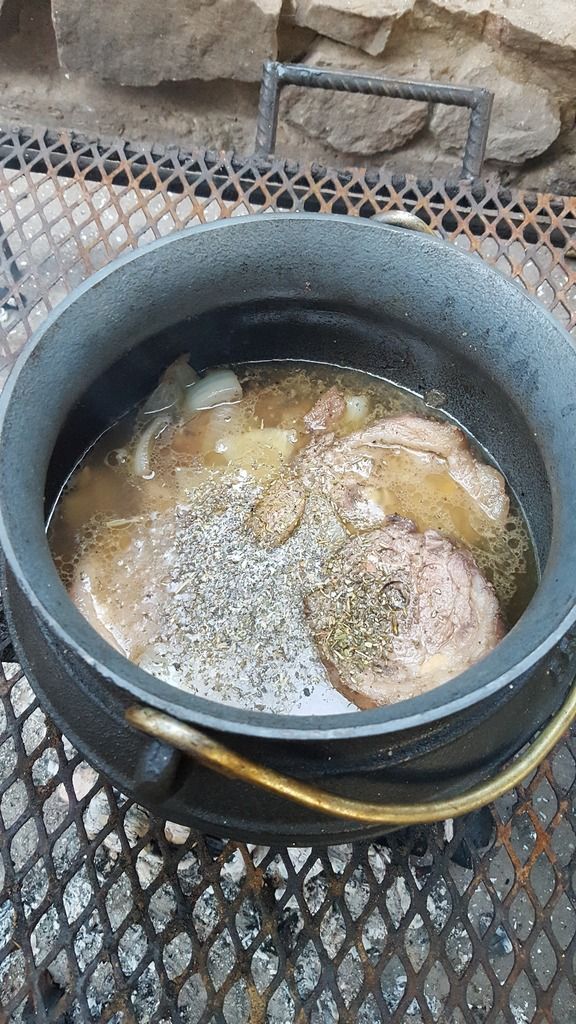 while that is cooking away you watch the sunset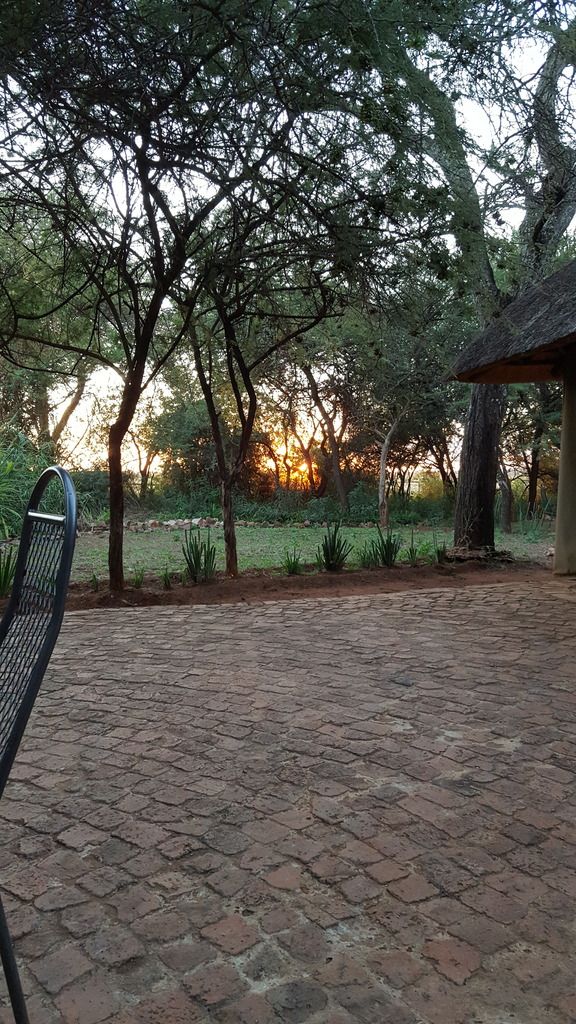 then add the hard veggies
then the softer stuff as the top layer. all the veggies cook by steam as they are above the liquid. Traditional white food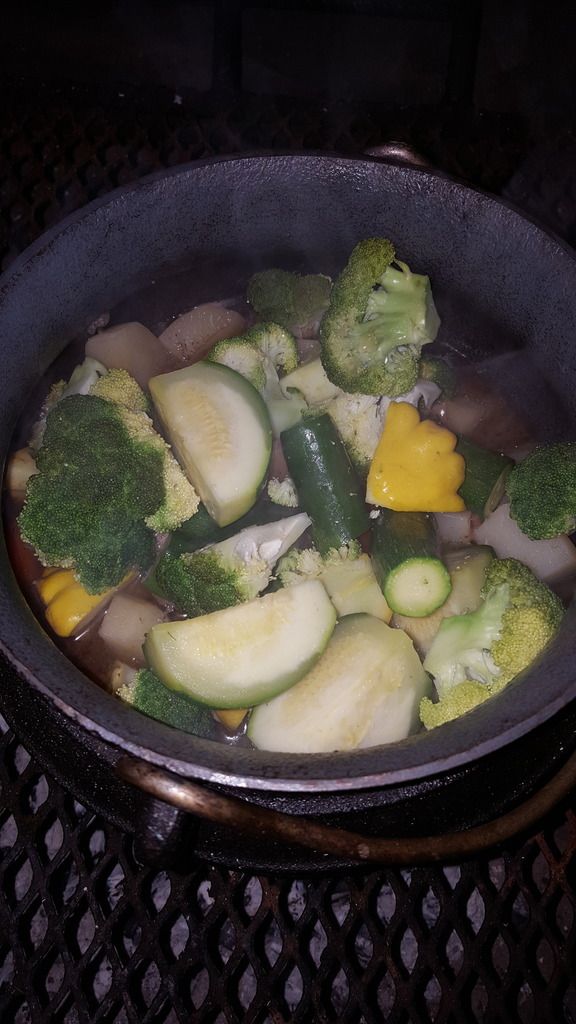 and sit back and enjoy the fire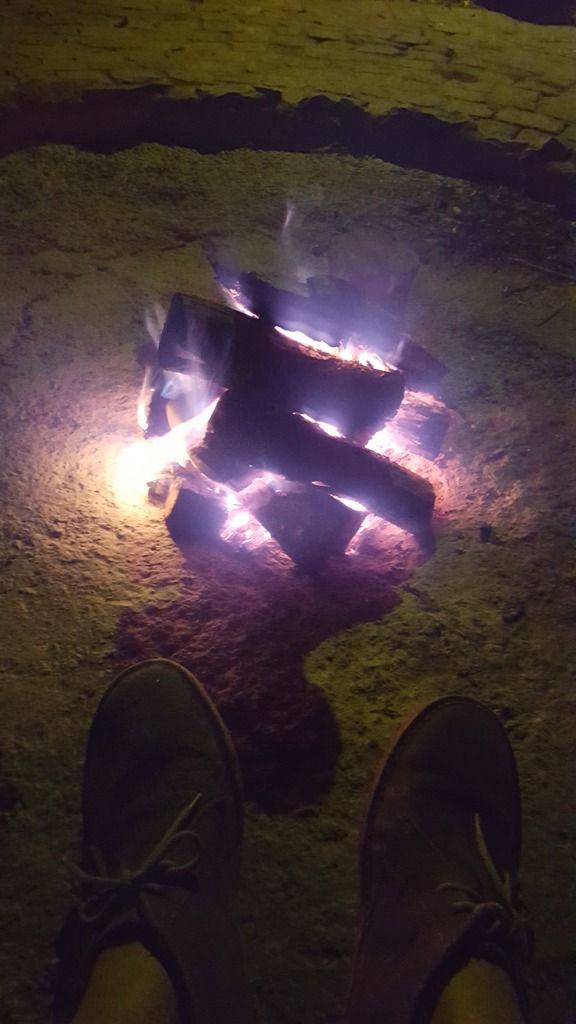 We never got a chance to go for a game drive as we were a bit 'busy'

Mr Man, living proof that that theory about biking is wrong

Maybe it only applies to people on rice burner jap speed bikes that sit leaning over with balls pressed down into the seat. Off road bikes you sit upright and the bouncing is far more than any vibration.
But some game did come and visit us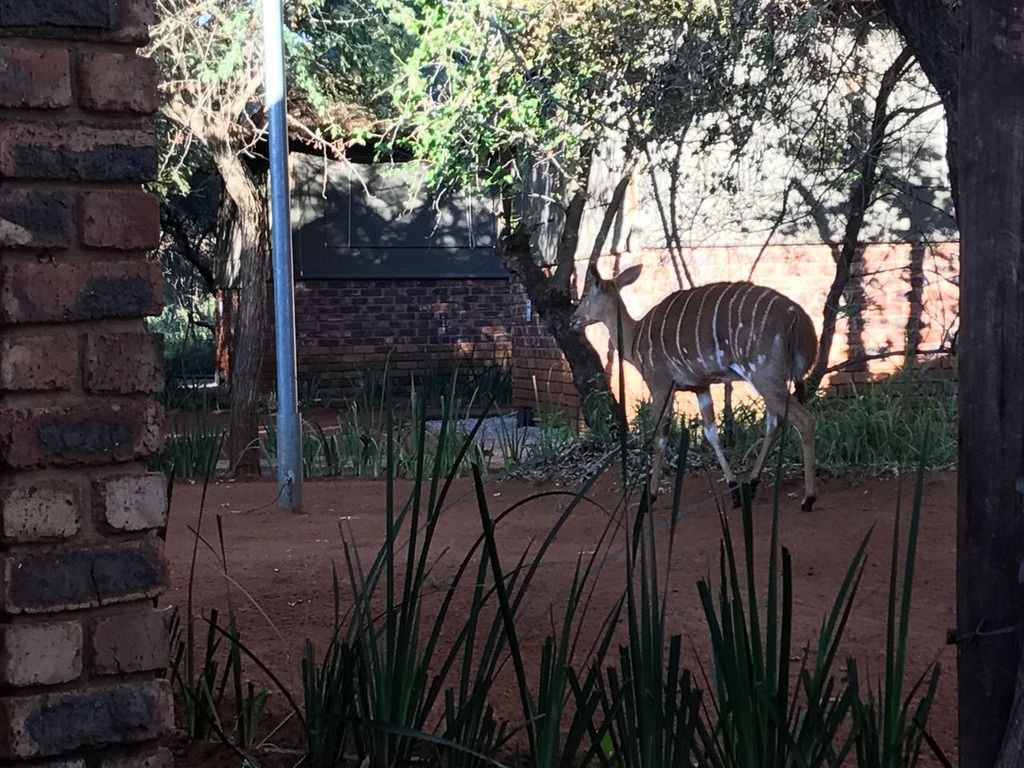 On the way out I saw nyala and wildebeest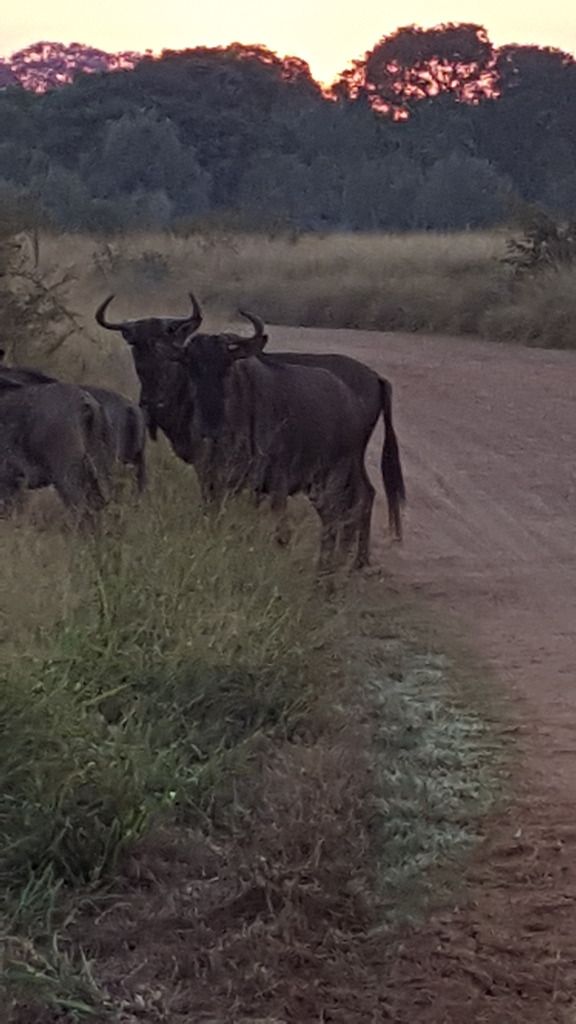 Life is tough for a white man in africa.
Unfortunately I had to take some tar to get fuel. I get so bored on tar. Anyone can ride a bike on tar. Not much of a thrill.