ok. This is for hardcore "conspiracy theorist" out there. This will be the best opportunity for you to make some serious money in America. Guaranteed.
This guy is an Enigma. Jack Ma. You may not have heard about him. You will soon.
His company Alibaba will be listed in NYSE this month. Which would be the largest IPO in US history.
He is the founder of Alibaba Group, The largest internet company in China with sales of ebay and Amazon combined.
http://www.reuters.com/article/2014/07/ ... BV20140714
Alibaba handled more than 1.5 trillion yuan - about $248 billion - of transactions for 231 million active users across its three main Chinese online marketplaces in 2013, more than Amazon and eBay Inc combined.
http://www.businessinsider.in/How-Jack- ... 477968.cms
Next week, Alibaba will start trading on the New York Stock Exchange, in what could be the biggest offering in U.S. history. Bloomberg reports that Alibaba wants to sell 12% of the company. Analysts value the company at $160 billion. Tht would mean Alibaba raises ~$20 billion, which is more than Visa, the current high for an IPO which raised $19.65 billion.
Ma still owns a 8.9% stake in the company, which means he'll be worth ~$14.5 billion if the $160 billion valuation holds. Ma is no longer the CEO of Alibaba. He's the chairman, but he's still the face of the company.
Ma has never been a typical tech CEO. He failed the college entrance exam twice before he finally got in. He founded an enormous tech company, yet he had studied to become a teacher and still doesn't know how to code. Back in the mid-2000s, when Alibaba was battling eBay in China, reporters used to call him "Crazy Jack" because of his animated manner of speaking and bold goals.
----------------------------------------------------------------------
Many inconsistencies
1. He is Non-Jew.
2. Does not know how to code.
3. Just a teacher.
4. Elite Western Cabal will allow a Non-Ashkanazi, Non-Royal Bloodline to simply take over the internet and NYSE.
5. Western corporate media is unusually positive on him.
6. Despite what China did to Google, Microsoft and Intel. They do not seem to have any issue with Alibaba.
7. Came out of nowhere from a small village, no Harvard, no MIT...will soon take over the online world.
..He is the founder of an Empire called Alibaba....His company overshadows all the elite online companies combined.
I had doubts when I first looked at his pictures and background Cinderella rags to riches story...Now people in comments on many sites are also mentioning that this guy looks really weird and looks like an Alien. This is coming from sheeps who are not into conspiracy.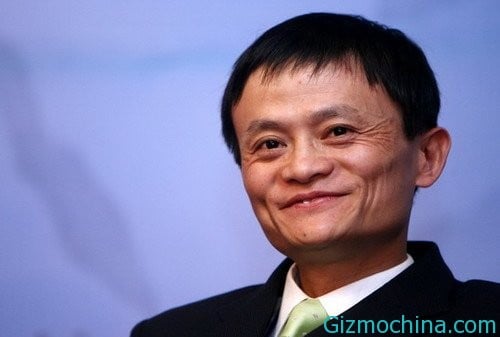 He has an unusually large head plus his stature is really small with lean body mass. small lips. Just like the Greys.
As contactee would often say about genetic experiments and mixing of greys genes with ours and shaping a new future for our world. This guy seems to be a perfect fit.
Usually, anything Chinese in America is followed by huge propaganda BS from corporate CIA media but for him. Its a pass. They are unusually positive on this guy.
---------------
Now, You cannot buy Alibaba IPO as its expensive and already brought by the investors. What you could do is buy Yahoo Shares instead, which has 22% stake in Alibaba and just last week, Yahoo Shares Jumped 6% and it is expected to jump even higher in coming weeks.
https://in.finance.yahoo.com/echarts?s= ... O;range=5y
I'm stuck here in India and can't buy Yahoo shares. For guys in America. This will be your greatest chance ever to make some serious money. Its guaranteed due to Jack Ma's history....he will be unstoppable...No force on earth can stop this guy. Period.
If you don't believe it. I will be updating the shares of both Alibaba and Yahoo in coming months and weeks to prove.
p.s > Not trying to be racist or some Chinese look that way etc etc debate.
The reason I wrote this is. I have been following him since 2002 around and his rise have been simply meteoric. He will scale even greater heights as he is opening online shopping site 11main.com in America also.
JUST BUY IT....This is the best time ever a conspiracy theorist could make good money.