I know after I learned how the financial system works for this world it made me aware not to believe a dam thing in mainstream outlets and most of this money system is controlled by Jewish bloodlines who also control what the dumb down natives have access to for information , they also do not look anything like Semites to me .

Just because they don't look like Semites to you, doesn't mean they don't look like Semites to E. Euro peoples. Some Jews, just like some Lebanese and Syrians and even Egyptians are very light skinned. Some don't even look Jewish. But again, the keywore in *some*.
Some Italians also don't look Italian, some Greeks don't look Greek. Most do though.
These look Semitic still because, say, a Polish person can generally pick up on the eye shape, slight variations of the nose shape, etc. A true Aryan can tell. Not an average American. The eye is not trained. An American just can't see what I can see. What a Pole, a Russian, a German can see.
But let's assume that the Jews are not Semites at all. That they are in fact Khazars. Khazars were Turkic. They looked like Turks. That again means dark, hook-nosed, Middle Eastern. Pretty much kind of Semitic like. So, a Jew is then not a Semite but... a Turk? Six of one...
This is the look of a Turkic person. This is the president of Azerbaijan: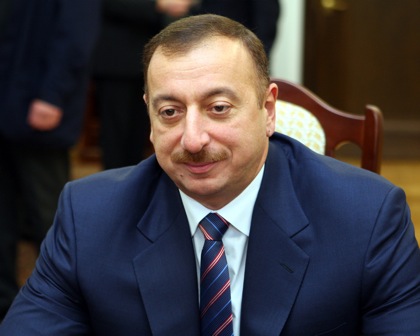 This is an average Turk
About the same as the way Jews are potrayed.
As stated I am open minded about this but feel we are being duped about everything by this cabal who prints money and rules the world for the most part.
Oh well, yes, they are printing money. They are not sharing with other Jews though. Those are fighting in Gaza and some are sent to populate Palestinian territories and live in bad neighborhoods there.