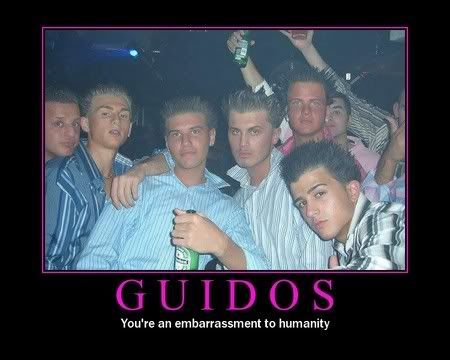 http://hotchickswithdouchebags.com/
(the site spawned a book, now on amazon)
For some reason quite a few good women fall for complete douchebags.
However this is different from women who are douchebags themselves.
Celebrity douchebags
Alec Baldwin, infamous douchebag
How to spot a douchebag wrote:Several pointers to help you spot them:

They wear sunglasses at night
They "POP†their collars
They yell "WOOOOO†in public for no apparent reason
They order a salad as a starter
They fight over what protein brand is best for muscle growth
They refer to things they don't like as gay
They carry condoms in their wallets
The amount of gel they put on their hair could lubricate an army tank
Their sentences begin with the words "DUDE†or "BROâ€
THEY POSE FOR PICS WITH AN OVER SIZED/PRICED VODKA BOTTLE
They post topless pics of themselves
They wear shirts that are 2 sizes smaller than what actually fits
They BELIEVE that every girl wants them
They go on and on and on about how they got a hot chick's number
They blast loud music out of the windows of their cars
They believe they are the center of the universe
They treat women as objects
They stare at a women's chest during a conversation
Their chests are bigger than their girlfriends
They drive over sized cars to compensate for their small.. mmm.. weeners?
They own neckwear
They treat their girlfriends like shit and they blame it on her
They brag about all the hot, sexy girls they have slept with
They pretend to be artful
They act like rock stars
They are arrogant
They spend 1 hour deciding what to wear to a club
They are obnoxious
They find ANY excuse to take their shirts off
They wax their chests
They occasionally mention how much they can bench press
THEY HAVE FAKE TANS
They name their genitals
They own a pair of white pants
They own a pair of white LV loafers
They share too much info
They tip their caps to the side
They own more than 1 pair of sandals
They drive around with half-open tinted windows
They have an over-inflated sense of self-worth
They have a completely undeserved sense of accomplishment

How douchebags act in everyday life:
Serious question:
Where is the best place (in America I'm guessing) to observe douchebags?