https://www.huffingtonpost.com/entry/th ... mg00000063
STYLE 10/19/2017 07:40 pm ET
These High-Fashion 'Thong Jeans' Leave Little To The Imagination
Twitter notes you could basically make them yourself.
By Suzy Strutner
If you thought rear-zipper jeans and jeans with see-through knees were offbeat, then wait till you see the latest creation from designer Thibaut.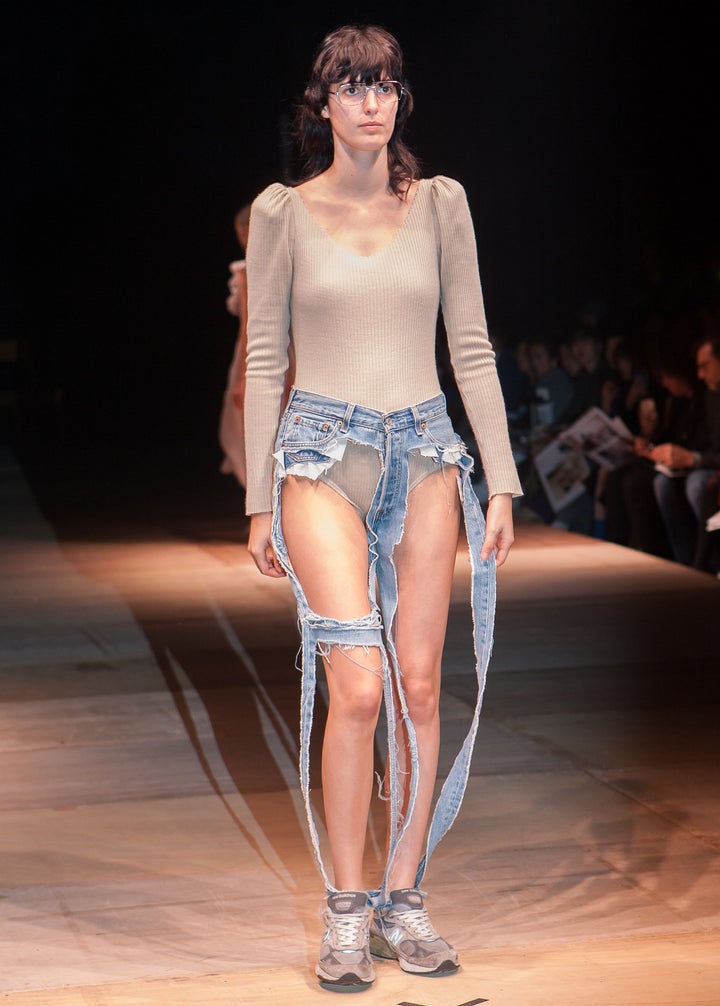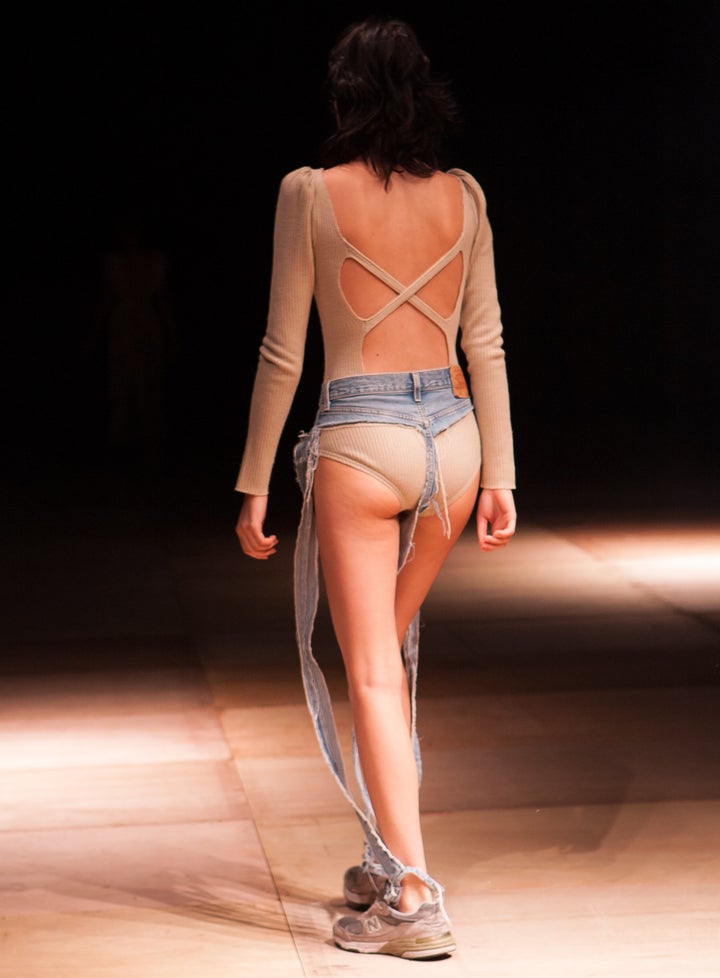 On Thursday, the Tokyo-based designer debuted a style on the runway at Amazon Fashion Week Tokyo that Insider has aptly dubbed "thong jeans."
Splash News
Designer Thibaut unveiled an ultra-revealing pair of jeans on Thursday.
Splash News
The pants have neither front nor back panels.
Subscribe to the Lifestyle email
Life hacks and juicy stories to get you through the week.
The pants are basically jeans with the front and back panels cut out, as Harper's Bazaar notes. Naturally, Twitter had some thoughts:
Thibaut's line is only available at stores in Tokyo and an online retailer that appears to deliver only within Japan. The designer has yet to respond to requests for comment.
Looks like we're safe from this trend... for now.
Suzy Strutner
Lifestyle Editor, HuffPost