Kradmelder wrote: Johan how can you house a family of 4 in 80m2. My pool is bigger than that. I know japs are used to small spaces but 80 m2??? And 3 bedrooms? I just paced out a bedroom. Over 15 m2..
Most Condos are built in Thailand, Philippines, most of SEA by Chinese. Thai-Chinese are elites are SUPER GREEDY and STINGY. I curse them every time I'm forced to live in their condo. Its Unethical what they do.
Due to their power, they buy all prime estate and then built these tiny Condos to make Maximum Profit and we the tourist are like forced to stay near happening places.
There View Talay Condominium is like living in a Coffin one stacked above another. I didn't know how small it was and I'm used to living in a big house as is most Indians naturally.
The Japanese are Nuts, they are the ones who invented Capsules living and now these retarded Millennials endorse it.
View Talay Condos in Pattaya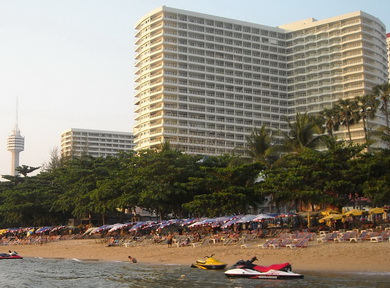 Above View Talay condo 500 or so rooms are fit for a Mouse...No sane human being could spend more than 4 hours inside..Its like living in a Coffin...Some Thai's join two condos to get some more space.
Its like 15 sq m to 32 sq m...No kitchen to VERY TINY kitchen, one big bed, attached toilets that's it..
Its whats is called THE LIVING DEAD.
85 m2 is actually huge in Pattaya and I'm sure that would not be anywhere close to Chinese made condos but separate house/apartment.
-----------------
Stay away from Greedy Chinese low life scums, THEY DO NOT CARE.
Even then, only deal with a White Expats in Asia...They are more honest and not greedy.
Do not deal with Thai's as well..They do not return your deposit sometimes, White Man is the best Man to deal with when it comes to Pattaya

...of course there are bad apples there too but generally its good.
I ate at white owned restaurants in Thailand and I always felt Good and FULL...the portion were for a human being.