eurobrat wrote:Wait here's another interesting quote:

"By the same token, do not think Taiwanese are a bunch of naive virgins ripe for the taking. Taiwanese females can spot a loser at a thousand paces just as well as anyone else can. If you couldn't get a date in the States, you probably won't get one here either."

http://www.michaelturton.com/Taiwan/social.html
That page is funny. The guy in it admits that white guys do get with unattractive girls in Asia. Here is what he wrote:
http://www.michaelturton.com/Taiwan/social.html
This passage generates many hilariously indignant emails from Taiwanese males, who argue that westerners marry the ugly Taiwanese girls. This is also a comment I have heard in person. For example, we were at the MOF the other day processing visas, and a woman looked at me, my wife, and my daughter, and then snorted to my wife,"thank heaven the girl takes after your husband."

The reality is that the Taiwanese critique is actually true. Taiwanese males tend to prefer underfed, out-of-shape, pasty, white-skinned creatures who look like they might expire at any moment. Westerners tend to marry the darker-skinned, healthy-looking girls who actually possess brains, muscles and secondary sex characteristics. Each finds the other's women unattractive. One man's meat......
He then posts a picture of his wife:
My wife in Goa, India, in 1991. Eat your hearts out, Taiwanese men! Never have I been in a country where so many great women were so consistently ignored by so many men around them. In Taiwan strong, beautiful women with broad features, bronze skin and freckles like my wife are considered ugly.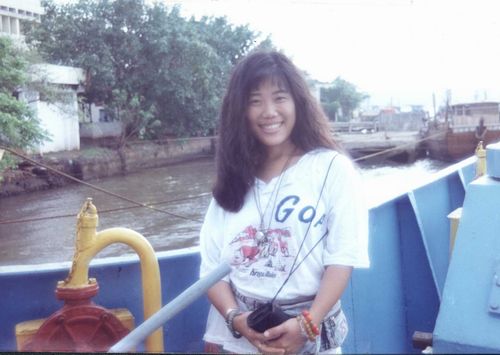 His wife looks ok. I've seen white guys date far worse.
Oh wait, that was her in 1991. Here is what she looks like now I guess.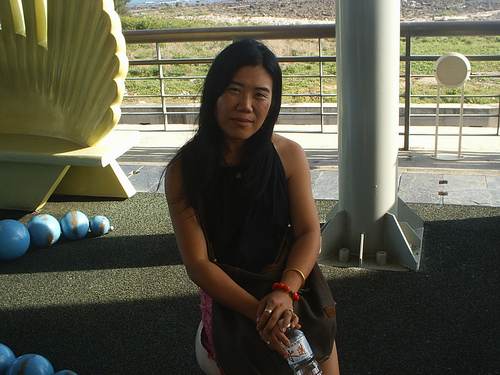 Oh well. I guess she's attainable.
I should invite that guy to post here. lol