Well, I have been in Thailand for almost a year now and it's been a tremendous learning experience in so many ways. So I just thought I would share with you some of the my observations in regards to woman and relationships as compared to the west.
White men are said to get the short end of the stick in Thailand, but I give my observations from the POV of how easier it is for the Thai man compared to their western counterparts.
And despite the shortcomings for foreign men in Thailand, it still is a paradise compared to what's available in the west (I enjoyed a nice relationship with a Thai women, who gave me more pleasure than what any western woman ever has)
Please bear in mind that these are just based on my own experiences, and their could be a degree of subjectivity as well.
Here goes:
1. Women don't have permanent scowls on their faces (at least not as often).
A large number of western women walk around with an expression on their face like this: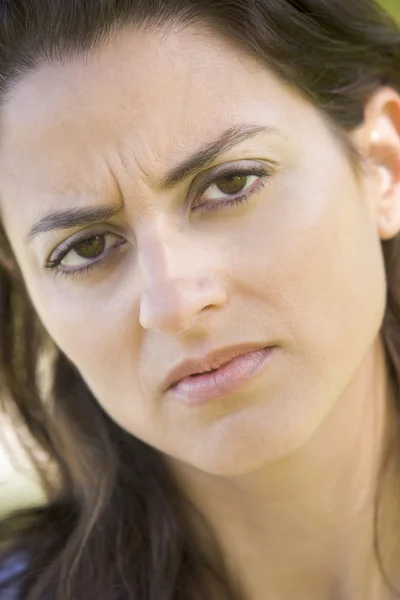 But Thai women (not all) tend to look more like this:
2. A guy does NOT have to be an alpha male chump to find a girlfriend
During my time in Thailand, I saw many NORMAL looking guys with girlfriends.
For example, a Thai guy like this would have no trouble finding a girlfriend:
Whereas in western society he would struggle.
3. Friends hanging out together in co-educational groups
When I went out in Bangkok, I quite often saw groups of friends hanging out together that consisted of both males and females. I would go down Koah Sarn road for example, and there would be a group of people hanging out, three females and two males, or something like that.
Other times I did see all male groups or all female groups, but it contrasts sharply with my observations in the west, where you would have groups of males hanging out together wishing they could pick women up, or groups of females hanging out together with the specific intention to exclude males.
In Thailand it seemed, a group of friend could just go out together regardless of if they were male or female.
4. Thai men have a aurora of confidence about them
When I observe Thai men and Thai women hanging out together, the Thai men seem to be more at ease with themselves, as if they're not walking on eggshells around the women.
They seem to be able to joke around with their female friends, and just enjoy their company.
If this was in the west, the guy would either be making a conscious effort to impress the female and to behave in a way that she approves (or not behave in a way that she doesn't approve), is being spoken down to by them, or just ignored altogether.
5. There are A LOT of women around
I would walk into a restaurant and there would be four to five pretty women there, or I would go an order a bubble tea and there would be three to four women behind the counter, or I would walk into a clothing store and women would be there to help me. It was just endless.
And they didn't have permanent scowls on their faces like they would in the west, they weren't all obese, and they were hardly ever passive-aggressive.
In the west when I went to the heart of the city all I would see were men in business suits. In Bangkok I would see endless numbers of beautiful, feminine, slim women. [/b]