Russia has effectively sealed the Crimea - the Slavic Monte Carlo-- from Ukraine.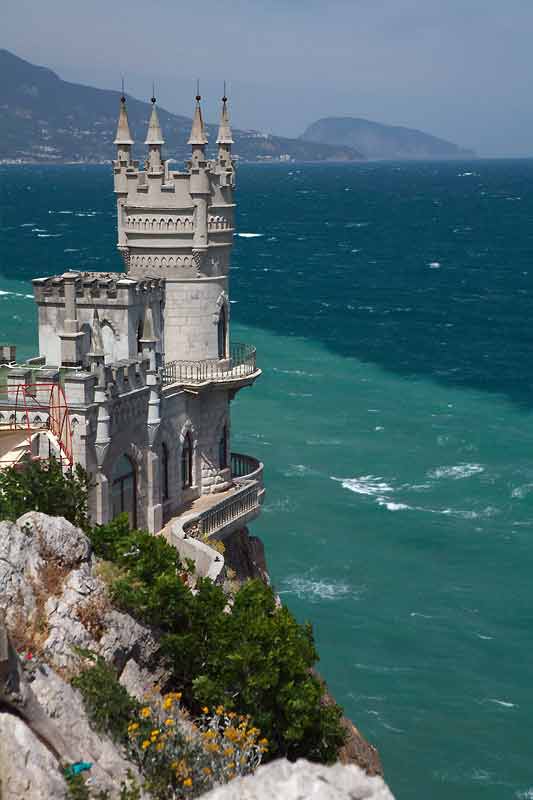 They went in with no insignia and basically occupied the place. I don't think Ukraine will get it back any time soon. With its military in shambles, there's no way they can fight the Russians. The West is paying lip service to defending Ukraine's rights yada yada but there's nothing they can do.
The Ukrainians triggered it by passing a law outlawing Russian in official documents and procedures. This was enough of an excuse for Putin to invade. He's saying he's protecting the ethnic Russians there. Ironically, the Ukrainian military in the Crimea is also mostly ethnic Russians and so are many people in the present Ukrainian government.
This is all pretty brazen and scary:
Pity! Because now it may mean we will need a Russian visa to go there. I had been looking forward to spending summers there but looks like I may have to change plans.
Without taking any sides, to an average ethnic Russian Crimean, it may be a boon because their salaries and pensions will go up maybe 2-4 times. This might be the main reason they are behind it. Heck, who wants to be a patriot of a country that pays him a $60 a month pension?
Parts of Eastern Ukraine may go next. If Odessa goes, that will be the end of the Ukraine we all know and we'll be left with the Catholic, rump one.