I've found some videos/pictures in which pretty UA girls are inspiring soldiers with their encouragement. Nothing like injecting some sex appeal into military training.
Here it says about how she wants the country to be whole and undivided.
Your last lullaby:
Fatal attraction
Ruthless ukrainization: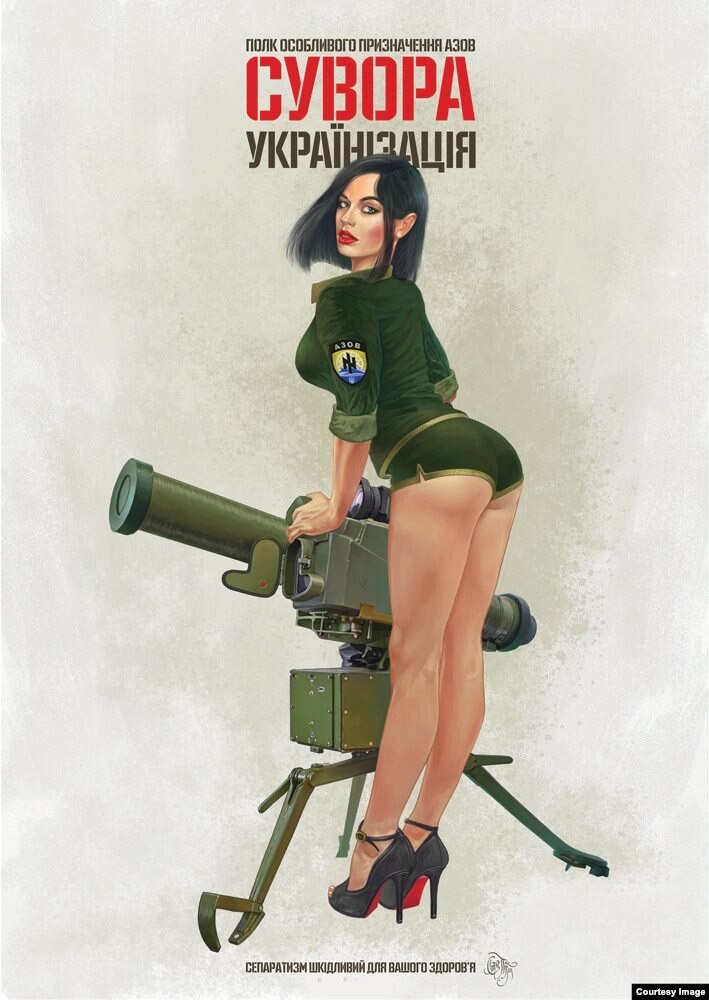 Happiness our way ( not sure what they mean by that)
In this one, the singer is playing drill sergeant. She is singing about how important it is to be strong and strict with oneself as a soldier.
In this one, the girl is saying that nobody is more beautiful than a soldier girl
This one is presenting military shorts. Even if you don't understand the language, note how sweetly she speaks. No need to be butch or tough.
A full lecture on how to use a Glock.