Moderators: fschmidt, jamesbond
This American man explains his personal reasons for moving to Poland.


"When I think about the idea of getting involved with an American woman, I don't know if I should laugh .............. or vomit!"

"Trying to meet women in America is like trying to decipher Egyptian hieroglyphics."
The US has $18 trillion debt budget, a growing progressive/liberal population, GMO food, an ever-growing population that's getting dumber everyday, lame entertainment, fake social life, STRONG anti-male bias in its laws & undesirable, psychopathic women. There's much more that I can list here, but I'm certain that one would find the rest of the add-on description in various post here on HA.
Even the most feminine woman from any western nation is equal to the most androgynous woman an any non-western country.

Men age like wine, women age like milk-Tom Leykis
Yeah i agree. Poland is good to consider too. The women there are feminine and have good Catholic traditional values. They are intellectual too so you can connect with them mentally as well. But they usually prefer only white guys though. When i approached polish girls with my white buddy Robert, the girls would take an interest in him but not me.
Freshman Poster
Posts: 3
Joined: November 26th, 2017, 3:03 am
Poland is in the EU and is a part of the West. Young Polish girls flee for the UK first chance they get, and learn atrocious western behavior which they bring back with them to Poland.

You really think this fairy tale is going to last forever?

Choose somewhere else. Eastern Europe's days are numbered. Its just a matter of time.
Junior Poster
Posts: 519
Joined: December 22nd, 2007, 7:56 am
Location: Insane Asylum, Strip Joints, Playboy Mansion, Public Enemies List No.1, Harley Quinn's Heart
Contact:
I only have good reports on the Polish babes. All drop dead gorgeous. All Smart. All friendly. All able. The country has a lot of balls and a great education and health system. Many girls are very adventurous and Ive met quite a few with a gigantic beautiful ass which impressed the shit out of me since most are euros are skinny but these girls had Fat Cuban Latin booties. I never noticed any conceit or attraction to a specific race. If anything I noticed that they were after the attraction of the person. Though they have all of these qualities and are very friendly. They all seem to know what they want and if you dont fit the list they have no problem letting you know about it.
Introduce a little anarchy, upset the established order, and everything becomes chaos.
Become An Agent of Choas.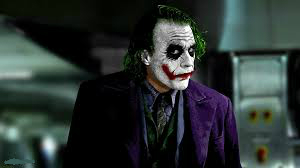 Similar Topics

Replies
Views

Last post