Moderators: jamesbond, fschmidt
Why are several posters dredging years old threads up from the sewer? It seems like trolling at this point.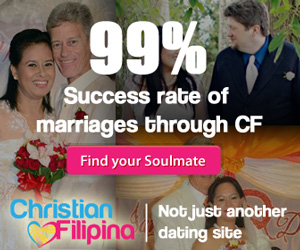 Meet Loads of Foreign Women in Person! Join Our Happier Abroad ROMANCE TOURS to Many Overseas Countries!
Meet Foreign Women Now! Post your FREE profile on Happier Abroad Personals and start receiving messages from gorgeous Foreign Women today!
What are you talking about? I'm talking about people cluttering the forum by posting in old threads for no apparent good reason.
At the bottom of the screen, I see a number of old threads, including 'The Black Guy Thread' and 'Flirty Filipinas Thread' from years ago. The algorithm promotes old threads with similar key words. Newbies see those and may reply to the old threads.
Some good ole days thread postings are blast from past golden oldies cus forum haydays long time go
more power to smart new poster like lucas and wilam who read whole form from 2007 to today same like me
"Close mind genus more dangrous than 10,000 dumwits" - Spencer

"It takes far less effort to find and move to the society that has what you want than it does to try to reconstruct an existing society to match your standards." - Harry Browne

"Wiseton is a very dynamic individual, what most would call a genius. He's started a movement, and only genius types can do such a thing." - Boycottamericanwomen
It's kind of sad seeing them quoting and directly responding to posters who haven't been here in years and will never actually read those posts...
Junior Poster
Posts: 770
Joined: November 10th, 2021, 5:52 pm
I disagree with the complaint about old thread bumps being bad (yes sometimes they look like trolls are doing it, but definitely not always): A lot of the value in a forum is that you can find actual information on it, whether that's about countries or other discussions. It's not like it's a chatroom where the goal is to emotionally connect with whatever specific people happen to be online, even if that might also happen as a byproduct of information sharing and be fun too. (Chatting or time-sinks like Discord are not something I have time for, personally, unless the chat was happening with real offline women IRL on the way to getting her into bed).

I love this forum because it's valuable for expat research (as well as funny as hell and
@Winston
deserves a big award and accolades for actually being one of the few men with the cajones to allow actual free speech in these times), and I've learned a lot of stuff about countries, and much of that came from threads that were quite old. Some of the Caribbean threads for example: If I took a trip to Jamaica in the 2020s and bumped or added info to the very old threads about that, there wouldn't be anything wrong about it, it might be helpful info, and it wouldn't be "sad" since it's not like I'd be desperate for a response from the guys who were on a 5-10 year old thread, even if their responses would be welcomed too.

If you're serious about "taking the red pill," read thoroughly researched work by an unbiased "American intellectual soldier of our age" to learn what controlled media doesn't want you to see

:
https://www.unz.com/page/american-pravda-series/
Similar Topics

Replies
Views

Last post