A Florida woman paid a teenager hundreds of dollars each time they had sex, police said.
Rebecca McGraw, 38, was arrested and charged with five felony counts of sexual activity with a minor, WPEC reported.

Investigators say that McGraw, a mother and an assistant manager at the Sail Pointe apartment complex in Port St. Lucie, had allegedly engaged in sexual activity with a 15-year-old boy, who lives in the same complex.

Police looked into McGraw as they were investigating prior allegations of sexual assault and child abuse.

The victim told police McGraw invited him to her home to "smoke marijuana and drink alcohol" and had known her since spring of 2016.

McGraw allegedly engaged in sexual activity with him up to 16 times, paying him $100-$300 per session, and allowed him to withdraw the money from a nearby ATM using her debit card, TC Palm reported.

McGraw told police she had sex with the boy "three to four times" but denied that she ever paid him.
McGraw is being held on $125,000 bond at the St. Lucie County Jail.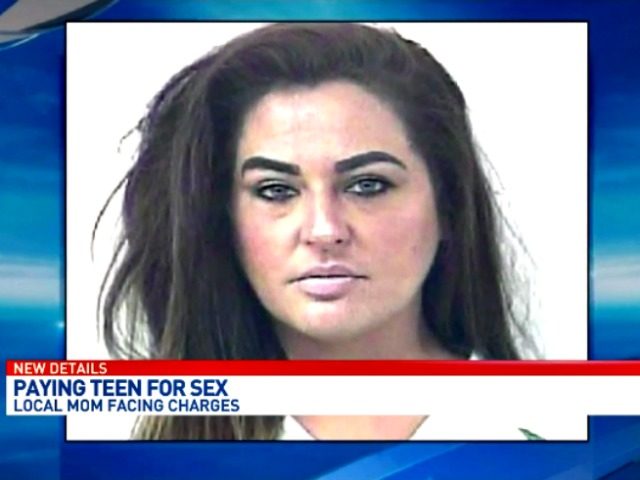 http://www.breitbart.com/big-government ... -time-sex/