Moderators: fschmidt, jamesbond
Freshman Poster
Posts: 19
Joined: August 4th, 2011, 5:31 pm
Location: Saipan, Micronesia
Contact:
I'm not here to convince, justify, defend or apologize for my beliefs, choices or lifestyle. I'm not here for validation, vindication, approval or to respond to personal attacks. I'm here to share a philosophy & formula that worked for me! And in a world of 6 billion, if ONE person can do a thing, then it MUST be possible for at least ONE other person to do the same! Freedom is achievable!
Turn Your Passion Into Profit -
http://www.waltgoodridge.com
Jamaican in China blog -
http://www.jamaicaninchina.com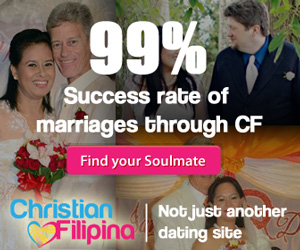 Meet Loads of Foreign Women in Person! Join Our Happier Abroad ROMANCE TOURS to Many Overseas Countries!
Meet Foreign Women Now! Post your FREE profile on Happier Abroad Personals and start receiving messages from gorgeous Foreign Women today!
Good article. Yes, all the money and prosperity is moving to Asia. That's where the real "American Dream" has went. It no longer exists in the US anymore, unfortunately.
I realized it more that 20 years ago. The formula was you combine the US knowledge and citizenship with opportunities in Asia ( East or West Asia). It is just common sense for this day and age. Building the American dream in America only, is similar to trying to attack a bullet train on horses or fighting windmills as Don Quixote de la Mancha did. Just a bit passe. You need to stay abreast of the times.

America was also something similar- European knowledge plus a vast new continent full of opportunities. A winning combination.

It will be hard to build your American dream if you are a Bangladheshi citizen in Saudi Arabia or a Ukrainian citizen who cannot get visas to go anywhere.

Actually, you can add Russia and Brazil to the equation. And here is a small example. When I came to the Philippines I was planning to do some translation work- Russian to English and get paid. A nice plan, huh? Well, I applied at some US translation agencies and the answer was dead silence. Then I saw that all such translation jobs were on some freelance websites and people had to become paid members and bid on all these very small jobs. There were so many bids, it was unreal. Like they would have 18-20 people bidding on some pathetic $300 gigs. Other translation places would require you being certified by some state/federal agencies. It seems like there is always an obstacle when you deal with the US. Always some spoke thrown into the wheel.

Then I decided, what the heck, let me check out the Russian internet. I contacted Russian translation agencies and they responded pretty quickly. They don't pay very well, but if you work hard you can make $100 a day over some 6-7 hours and it is not bad at all. And there are lots of jobs on it. So, recently I have been working with one agency that is giving me regular gigs and all they care about is whether I can do the job or not and not if I have this or that certification.
I also tried to teach online and contacted US and British online schools. Again, dead silence. I went into the Russian internet and started looking for schools in their search engines. Immediately they responded and well, they have been giving me work over 2 years now.So, the Russians are financing my stay here in the Philippines plus the Saudi savings and the US passport.

And many cute Filipinas to date

Quilt your world!

And if any of you speak a second language and know it fairly well to do translations, I would recommend that you start working on finding several translation agencies in other countries that will give you work. US based travel agencies will often stonewall you and/or never answer. So, if you are Spanish, Chinese/Korean speaker, you can make a living by applying for work with those agencies.

Usually I find them or ads by them and send them my resume- the response is always 5% and they give you trial pieces of text to see how well you can do it. So, if you apply at some 100 agencies or do a search on " Korean/English translator wanted" etc in Korean, (you will see many ads) and then you will be able to build up a pretty good income for yourself to finance your stay overseas.

I generally find the US as a hard place to find work and to make a living. Unemployment is high there. I mean, it may be good for someone from Bangladesh who wants to be a taxi driver, but it has always been pretty hard for me.
A brain is a terrible thing to wash!
The USA is rapidly becoming an economic sewer. It's all planned - tough laws to shut down most businesses, the jobs going to China, etc. The American Dream is almost a nightmare.
"Woman is a violent and uncontrolled animal... If you allow them to achieve complete equality with men, do you think they will be easier to live with? Not at all. Once they have achieved equality, they will be your masters." Cato the Elder
Similar Topics

Replies
Views

Last post