Connect with your social network account
Moderators: jamesbond, fschmidt
I find it depressing that a lot of my former cute Korean middle school girl students might be hoes on the US west coast now, not so much because they are hoes but because they will be turned into horrible Western slags. I suppose Korean females get to be pretty bad anyway, but Western females are so much worse.

Although the 20% figure is ridiculous, it is not surprising many Korean females are hoes, since Korean men are largely obsolete in the global economy, and therefore not really husband material. Being quite attractive and highly sexed in the main, I guess it is natural that the females should avail themselves of the alternative of becoming hoes.
Special Offer! FREE 6 Month Membership on ForeignWomen.com! Sign up here.
Meet Foreign Women Now! Post your FREE profile on Happier Abroad Personals and start receiving messages from gorgeous Foreign Women today!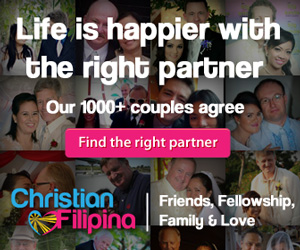 zboy1 wrote:As much as I despise the North Korean regime, at least their women are traditional, feminine, and duty-bound (and controlled) by their husbands. (Can't say the same for South Korean females...).
There are also prostitutes in north korea
http://en.wikipedia.org/wiki/Kippumjo
That statistic was fabricated by a coalition of women's groups.
"Al Jazeera first published this story quoting an estimation by a coalition of women's groups that there are 1.2 million women in the sex trade in South Korea, and that 20 per cent of all South Korean women aged 15-29 were involved in prostitution. However, these NGO figures are not supported by any official data and are impossible to verify. We have removed those statistics as we believe they are not reliable. After reviewing all the data, we also believe the article overstated the role played by educational pressure on teen runaways."
http://www.aljazeera.com/indepth/featur ... 92255.html
There are a lot of young Korean whores in Anglo countries. Korean men are a horny lot so undoubtedly there are many more young Korean whores to take care of those men in Korea. Lots and lots of Korean whores, just like there are huge numbers of whores of every citizenship. Escorting is big money for women. Drugs and Prostitution better than war as a way to invade a country.
Freshman Poster
Posts: 2
Joined: July 27th, 2019, 11:00 am
20 percent is a ridiculous figure, clearly not true.
Similar Topics

Replies
Views

Last post