Moderators: jamesbond, fschmidt
Special Offer! FREE 6 Month Membership on ForeignWomen.com! Sign up here.
Meet Foreign Women Now! Post your FREE profile on Happier Abroad Personals and start receiving messages from gorgeous Foreign Women today!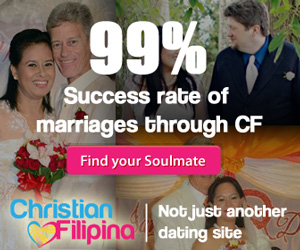 If roaming the streets with a sign looking for a woman was so fruitful, we'd all be doing it.

Elite Upper Class Poster
Posts: 4456
Joined: December 2nd, 2009, 9:57 pm
Men like this dope are slaves to tradition even when tradition is inimical to their own interests. If he had half a brain, he would be searching in villages and not Beijing. He would also be taking on a divorcee, a single mother, or some other lower SMV woman. Instead, he takes a sign to the streets like a Chinese Aspy.

If this man would have put his effort into building wealth, he'd be a millionaire swatting women away.

Success with women is a byproduct of being a successful, high-value man. If you are not successful with women, guess what that says about you?

Men who pine to be married are men who see little value to life apart from being a willing man-slave to a woman and her offspring.
Contrarian Expatriate,

In many ways I have to agree. When I was reading this I was thinking of Winston. And I don't mean to be offensive or anything. Anyway, I think this Chinese guy needs to have social education in how to communicate. He should work on himself and not only on wealth but just on everything.

I don't know about success with women is a byproduct of being successful man. I met successful man in my circles. Some of them are profession in their field with interesting hobbies but are still single. Granted they would have a better chance in attracting a woman because they have more to offer.
Junior Poster
Posts: 505
Joined: January 10th, 2017, 8:14 pm
Someone needs to tell this guy about dolls. He can get one easier than we can because China is where they're made. I can guarantee that no doll will ever reject him. Well if one ever does he can fix that by blinking, putting down the whiskey, and downing a few glasses of water.
Freshman Poster
Posts: 5
Joined: April 26th, 2019, 6:43 am
He's definitely not as ugly as he thinks he is. A dating coach probably would benefit him if he's been rejected that much.
Something is wrong with this article as a whole. 80.000 times rejected in 8 years means about being rejected by females 25 to 30 times a day. This is ridiculous.

It is however true that a huge amount of Chinese women in the crowded cities everywhere (not only mainland China, but in Taiwan, HongKong, Singapore, Tokyo, but also London and US large cities etc.) are looking only for Chinese men (and rich overseas Chinese men but not foreign men) who have a house and car, have a regular business with good income and are very picky and highly materialistic orientated. I cannot deny that.

It is unclear what he - now 31 y/o is doing for a living in this video and report and his room is a total mess.

It is also unclear if he can speak any other language but Chinese, if he is willing to travel overseas, if he is willing to accept a foreign wife from other Asian countries, if he is interested to relocate, within China or overseas etc. Much information is missing about him.

To be dateless is nothing new to me - I was also dateless for many years while in Europe as a young man - but surely I was not being rejected by 80.000 women. All in al, far less than 1/1000 of that number I guess. It changed rapidly however when I moved away from Europe and dated only Asian women.

Age also plays a major role - time is working slowly for men and always against women. While no Western woman was interested in me when I was 20, they came up when I was 35 - the Western wife material available was totally broken already - with several divorces and some children from different fathers... Sorry ladies, 15 years too late. Rejection works both ways... LOL
Someone needs to tell him that desperation makes a guy about as attractive as the Elephant Man, although it's still possible for him to find a mate - a woman who is equally desperate as he is. As it stands, "80,000" aren't.
He's a male attention whore, that's all. And what's with the "wife" obsession? What specifically does he want from women: Sex? Children? Companionship? Just any female willing to take the label "wife", even if she refuses sex, can't or won't have children, and provides unpleasant companionship?
LOL, he still mogs Winston.
Similar Topics

Replies
Views

Last post