Moderators: fschmidt, jamesbond
Feb 18, 2021
Reporter in Ecuador Robbed at Gunpoint While Live on Air
https://www.youtube.com/watch?v=EGUHb9kKbXU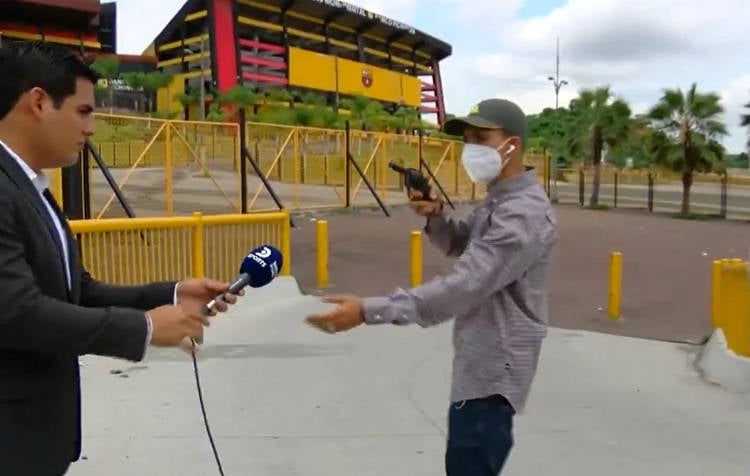 This might be true in countries where facemasks are not in general use.

Here in Asia, like in Japan and Korea, where facemasks are widely used by people in case of any cold or influenze etc. indoors AND outdoors - and not only since this corona-virus infections - it's the same as always, no difference noticed at all. We have very few cases of street crime in Japan.
You can go out day and night to everywhere you like, no danger, no problem.

There is no obligation, when outdoors, to use a facemask, but so many Japanese people do, maybe 95 % of all people ...
However I am also getting tired to see only faceless people since more than one year.
@Yohan
But that's Japan. What is happening in areas with a lot of violent crime and theft?
August 6, 2020
Masked bank robbers take advantage of COVID-19 face-covering rules
https://abc7chicago.com/some-bank-robbe ... s/6356487/
https://www.youtube.com/watch?v=0ch3XCX2Q60
February 10, 2021
CrimeStoppers says face masks are making it harder to identify wanted criminals
https://www.youtube.com/watch?v=dR-NNCx4LXE
May 14, 2020
King County sees rise in criminals wearing face masks
https://www.youtube.com/embed/S9IAuH8f6T8
March 31st, 2021
JLP | Female Minded Leaders are the Ones Locking us Down
https://www.bitchute.com/video/0DOH6imTIUA/
Similar Topics

Replies
Views

Last post