Check out these images of American women in the 70's from some of my favorite TV shows. How come they are able to look so good without makeup? Their beauty looks so much more natural. And they look wholesome, soulful and tender too. Totally different from AW today.
Notice that they did not look paranoid and uptight like AW today. Their body language looked more relaxed and friendly, more approachable. Even though they were not submissive and believed in equal rights and women's lib, they still looked feminine, not bitchy or masculine. Watch TV shows from the 70's, and you'll see what I mean.
For example, the girls in Charlie's Angels believed in equality and women's lib and said so openly in the show. But they were never bitches. They still acted sweet, feminine, and classy, even if they were smart asses. Same with Jamie Sommers in the Bionic Woman.
What's amazing is that back then, an AW could be beautiful, tall, sexy, and look like a model, yet be sweet, kind, good-natured, innocent and wholesome-looking at the same time, without being a bitch. But today, an AW cannot be hot without being a bitch. Man. It was like a different world back then. What happened?!
Here are some images of these women from the 70's to show you what I mean.
Charlie's Angels
Jamie Sommers (Lindsay Wagner) from The Bionic Woman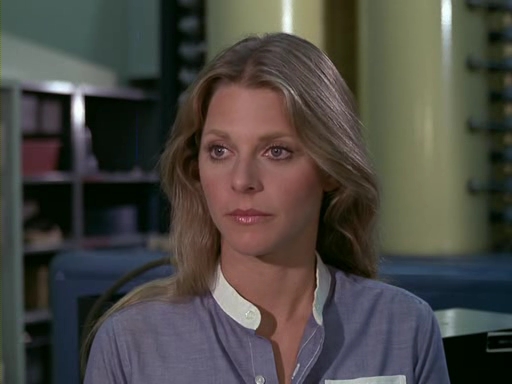 Here is the intro to the Bionic Woman series. Notice in the scene when Jamie Sommers breaks the tennis ball in her hand, that her facial expression looks sweet, feminine, genuine and expressive, like she's truly awed. The music theme is also very sentimental.
Andrea from the Star Trek episode "What Are Little Girls Made Of?
Erin Gray from "Buck Rogers in the 25th Century".