Happy New Year!
First task of the year is to get back my EBT (Food Stamps). Since they aren't open today, that won't happen until early next week. I can use that $200 in savings going towards my trip to Brazil in Feb.
However this post is to show how much I've made since I started driving for Uber and Lyft. I am not including the Lyft screen shots because I've done the majority of driving for Uber.
The way it works is I will log-on to both, but I get a Uber ping first and from there I am constantly busy. When it does slow down a bit, I will log back into Lyft as I don't want any Lyft pings while I'm driving for Uber as I usually can't pick those people up.
Last night (New Year's Eve) is the first time I really used and made money with both since Halloween.
The amount shown is the net I make after Uber/Lyft takes their cut.
I made over $300 on Halloween alone, I eclipsed that last night by making $400+ including tips. I used about $20 in fuel, so that isn't bad at all. I almost made my gas money on tips alone.
My goal is to make $250 a week, as you'll see I make that more often than not. In Dec, I wanted to try to work Thurs, Fri and Saturday as much as possible.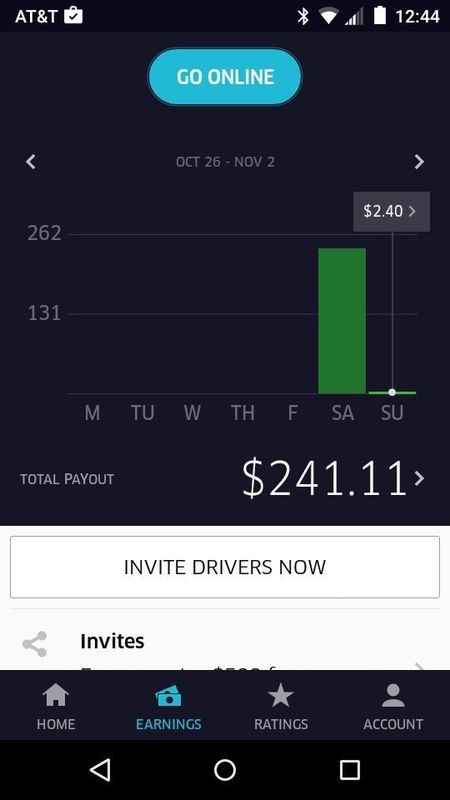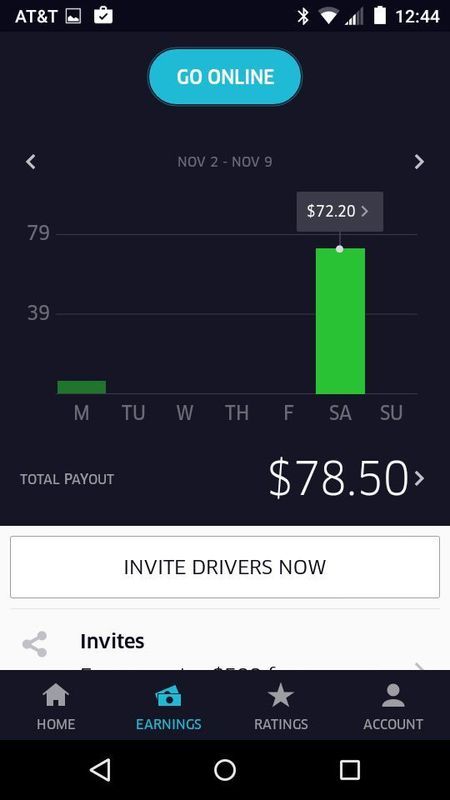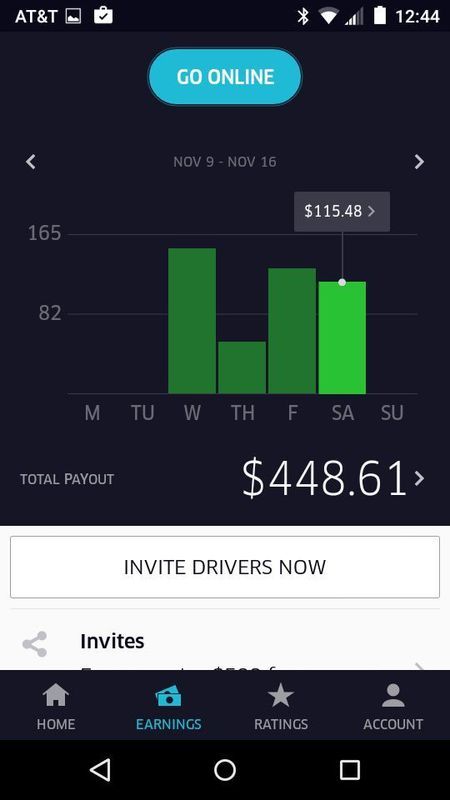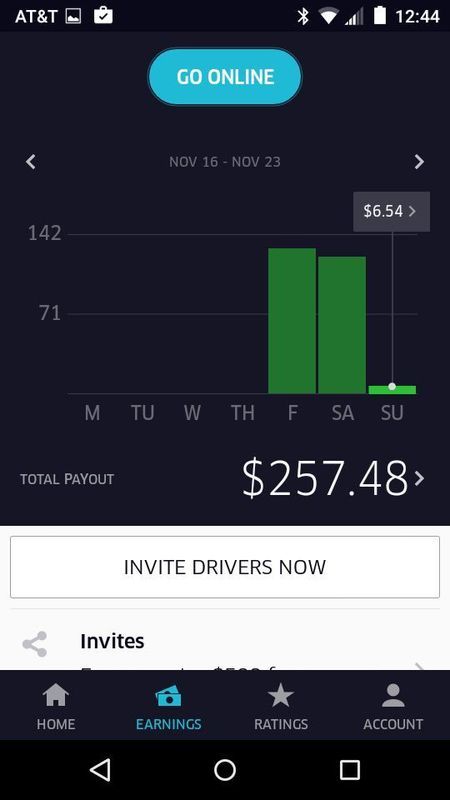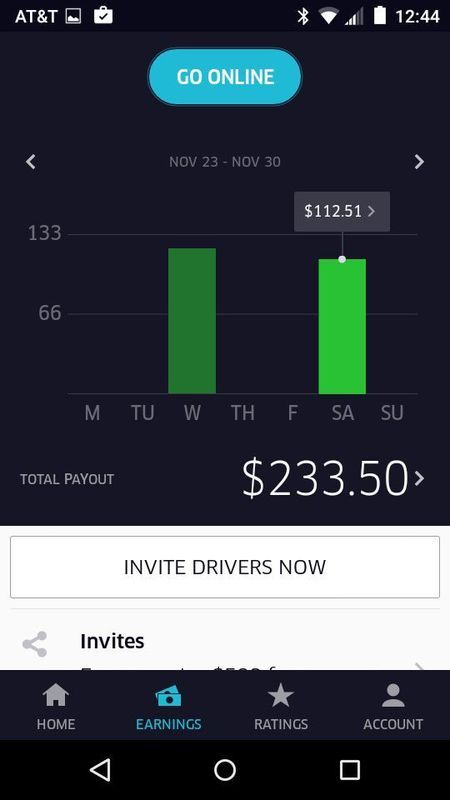 Nov total (NET) = $1,259.20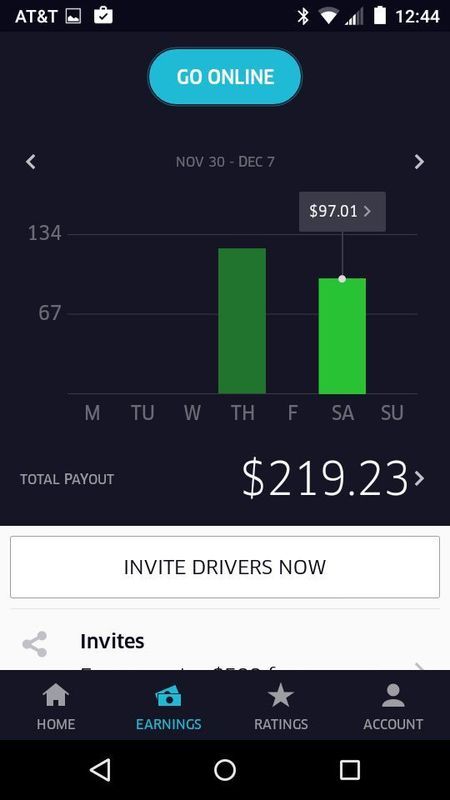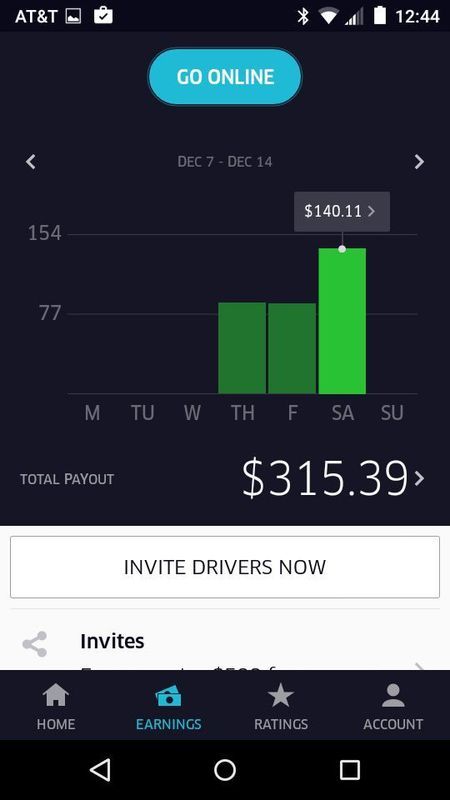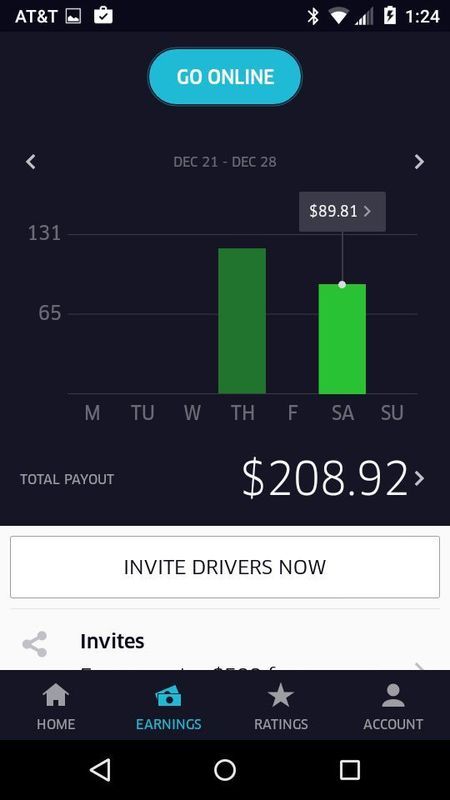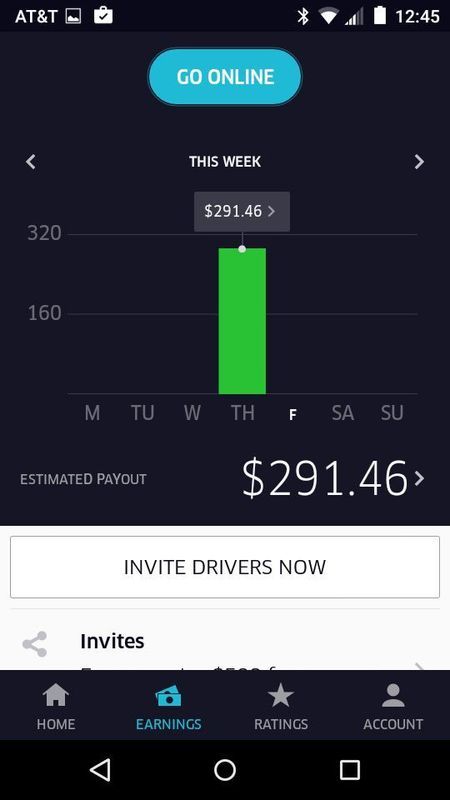 Dec Total (NET) = $1338.50
And the weekend isn't over yet...
If your serious about doing ride share, they are giving bonuses for Lyft and Uber. I can give you my invite code and once you are approved to drive and do 10-20 rides you''ll qualify for a bonus.
I will get one and so will you, IE we can both make money. You don't even have to continue with either company after meet the min rides and get your bonus. So if you feel it's not worth the wear and tear on your car to do it long term, then do it short term for the bonus and whatever you make giving rides, you could make a $1,000 in a few weeks.
A recent post on Uber people showed a woman making $1,800 a week just with Lyft.
I could make more money just in referrals but thus far nobody wants to do this.
Even if you don't have a car, there are ways to get one even if you have bad credit. Now if you don't have a license because of mental issue fine this isn't for you.
We don't even have to be in the same location, IE you don't have to live in LA. You can live anywhere in the US and we both get a bonus.
I will help you as much as I can through the process if necessary.