So in a nutshell:
Mguy and I, both young Asian-American guys, found middle-class Filipinas at malls and other public areas easy to approach, chat up, flirt with, take pictures of, and get numbers.
Special thanks to Mguy for showing me how easy it is to initiate flirting with random women in Manila malls.
Mguy and I walked around some malls in the Metro Manila cities of Pasay City, Makati City, and Alabang today. The malls are frequented mostly by middle-class Filipinos rather than the lower-class provincial folks. Although some posters here have reported that women in Manila malls completely ignore them, we experienced quite the opposite. Mguy explained that it's because middle-class Filipinas tend to be suspicious of people who look like they could be white/foreign mongers, but not young Asian guys. For middle-class Filipinas, being with a white guy (except maybe for the Rock types or the engineer/well-to-do types) actually carries a stigma. (Contrast our experience with
In Manila right now, all girls ignoring me, exactly like USA
)
We both cold approached some women, and it turned out to be very natural, fun, and pleasant. We'd approach some girls straight with bold questions such as, "Hey, can we take your picture?" And they'd often say "yes" right away. We'd both flirt with the girls in Tagalog. (Mguy's Tagalog is native, while I have intermediate Tagalog speaking skills.) Look at all the friendly smiles we got!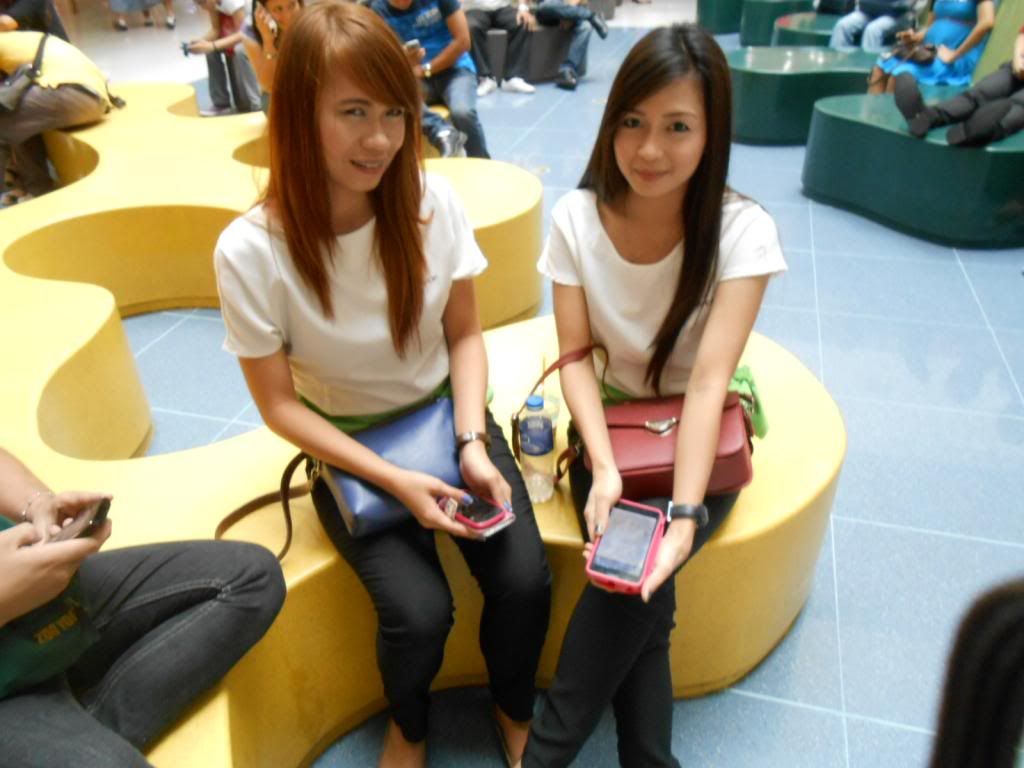 These two girls were from China. Their reaction was completely different, and were more wary of interacting with strangers. However, they opened up once I explained to them in Mandarin that Filipinos tend to more open and laid-back, and that this is nothing to be worried about. However, they're still not as spicy, flirty, and seductive as Filipinas, and Mguy thought they were way too stand-offish and paranoid, haha. Here they are.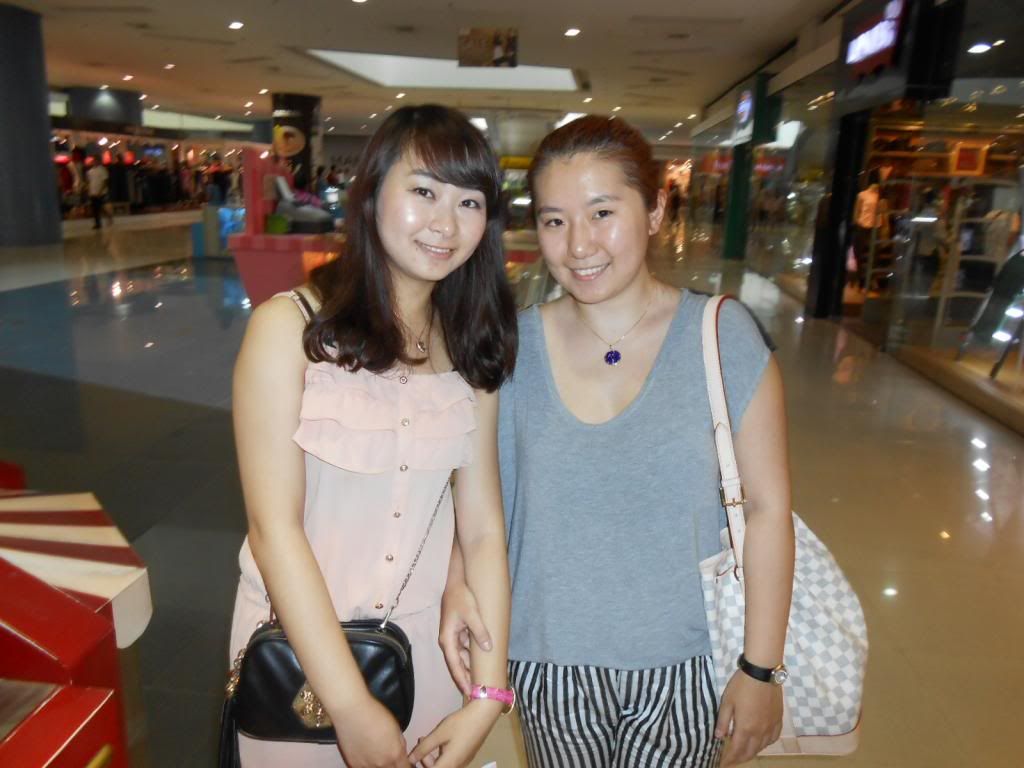 My camera had broken down the other day, so I went with Mguy to buy a new one. Mguy and I flirted with the camera saleslady, and took pics and videos of her. She was very smiley and happy all the time, and enjoyed the attention she got from us "babaeros". Look at how friendly and warm she is! This would not happen in Taiwan.
We also saw a girl sitting at a table by herself, so we approached her and sat next to her. She turned out to be a university student studying for an exam. She was about my age. She was even quite excited to hold up a sign for us that said "HA" (HappierAbroad)! She's middle-class, classy, and attractive too like Julia, the NTU girl that Rock had chatted up at a Taipei bookstore, but I found her far more approachable, easy to talk to, and "my type" kind of person.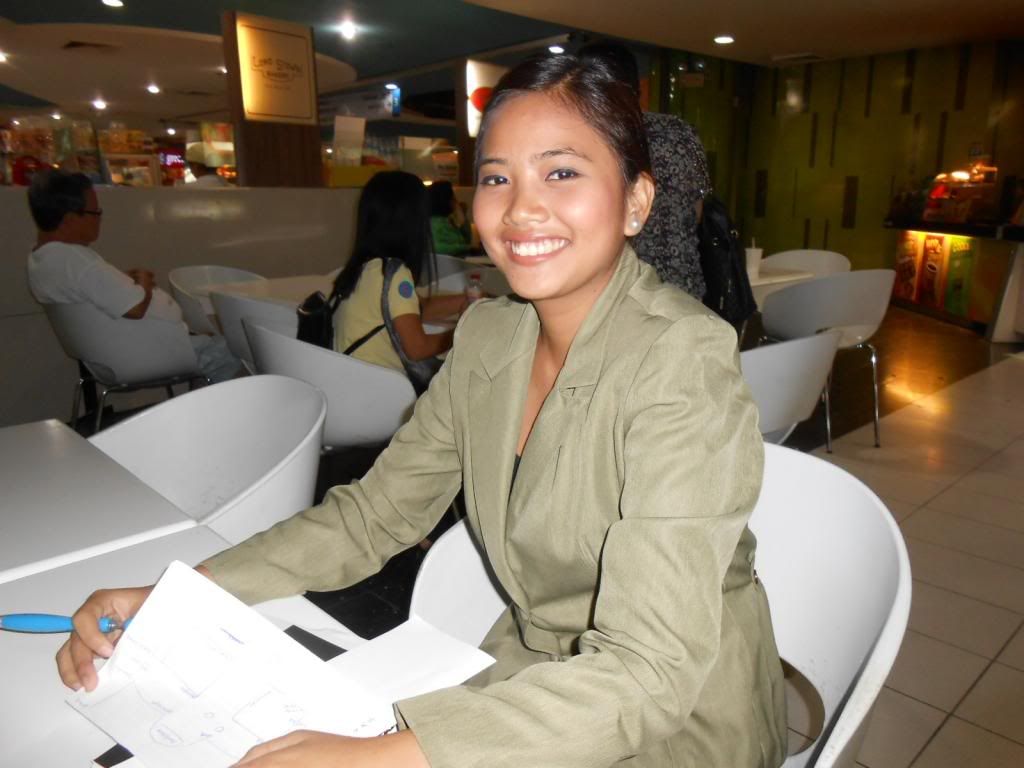 Mguy even took me to Alabang, an exclusive area where upper-class Filipinos live. When we hailed a taxi from Makati to go to Alabang, the taxi driver knew right away that we had money. He kept trying to hike up the price, but we managed to settle it at 600 pesos. We also took the toll road (SkyWay), which cost us another 140 pesos.
At the end of the night, I decided to make it back to my hostel in Central Manila via jeepney and bus, even though Mguy had recommended me to take the taxi. On the jeepney, I met a cute, friendly girl from Laguna named Diane, who was also my age. She spent maybe over 15 minutes just trying to find the right bus for me, since the jeepney had dropped us off at a chaotic transfer area. She was incredibly friendly and talkative. And the end, I thanked her and blew her a kiss on the hand. She didn't pull away or react negatively, and only smiled back at me. I forgot to get a picture of her though, since I was rushing to get on the bus!