Moderators: fschmidt, jamesbond
Junior Poster
Posts: 828
Joined: March 8th, 2013, 11:02 pm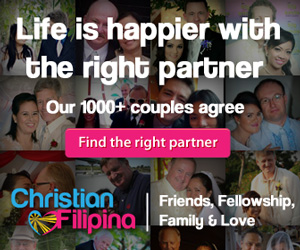 Meet Loads of Foreign Women in Person! Join Our Happier Abroad ROMANCE TOURS to Many Overseas Countries!
Meet Foreign Women Now! Post your FREE profile on Happier Abroad Personals and start receiving messages from gorgeous Foreign Women today!
Excuse me, but what is T-Pain? I'm not well versed in pop culture.
Experienced Poster
Posts: 1905
Joined: February 13th, 2012, 6:20 pm
Location: Right Behind You
Just listen to the song and you'll understand Winston.

The only guy I ever knew that married a stripper was a lawyer. Guy married her after he met her and started a relationship at the strip club. Years later, she became an account executive at some advertising firm where, last I heard, she was fired for going to a strip club with a few of the clients to seal a deal, got hammered, and started stripping on stage.

Don't try to turn a hoe into a housewife. The second she gets the chance, it's back to hoe city, because that's who she is deep down.
This reminds me to write about the bar girl experience haha!
"So never refuse an invitation, never resist the unfamiliar, never fail to be polite and never outstay the welcome. Just keep your mind open and suck in the experience. And if it hurts, you know what? It's probably worth it."
Like to read?
Third World Hero
Like to see?
3WorldHero -- Did he really just do that?
I honestly think Winston is breaking a whole point of this website by falling for lowest possible American woman! It just proves all those haters were right about us here just not being able to bang American women, so we as losers have to go abroad. Which is not true. But Winston is making it sound very true with his latest threads.
Come on Winston. I felt like falling in love with so many strippers, but I would always get out of it. I just wish girls in real life would be so sweet and tender, but oh well. The solution to all of it is - money

Make more money and even more money and bang as many strippers as you wish in any country. Money is always valuable. One stripper told me she wants a thousand dollars for a night. She was smoking hot, but P4P costs around 60-100 bucks for 2 hours here, so why would I waste a thousand if I could buy 10 girls for 2 hours? No way, too overpriced. When I refused she said she will make that thousand in 1 or 2 nights of work, so she does not care. I think it was her way of shaving me off. The outcome? I win. Why? Because I can afford her if I want to and I will be able to afford girls like her in 5-10 years, when she will be old, saggy and have kids with some douchebag she falls in love with.
Similar Topics

Replies
Views

Last post