Reporting from a mid-sized town in the Western Visayas. (Please PM/e-mail me for the exact location.

)
I was walking around with a camera that I had bought at Pasay City with Mguy, and was snapping pictures of the central plaza. I see a group of girls in their early 20's, sitting around and relaxing. I smile at them, and they smile back. Then I approach them and ask them up front, "Can I take a picture?" They readily say "yes" and pose for me. Next, I ask for their names and how old they are. I introduce myself. Bingo!

The girls are studying HRM (hotel and restaurant management) at a local college, and have 1 year left. They're classmates who are 19-22 years old, so age-wise, they'd be my peers.
The girl in red is by far the more talkative, as well as the most interested in me. She even made me handwrite a "contract" saying that I'll come back here for next year's festival, and the girls all signed it, then made me sign it as well. So funny.
Also, she even spent 20 pesos on some siomai for me.
She
was the one who spent a bit of money for me that afternoon, not me!
Flirting was very casual and natural. I told them that they're "maganda," and they'd laugh and say "salamat!" The girl in red would tell me, "I'm not pretty, I'm just cute."

The other girls knew we were into each other, and they'd sometimes point at her and say "Ooooohh!" Just like little kids.

Ladies at the park





I know she likes me.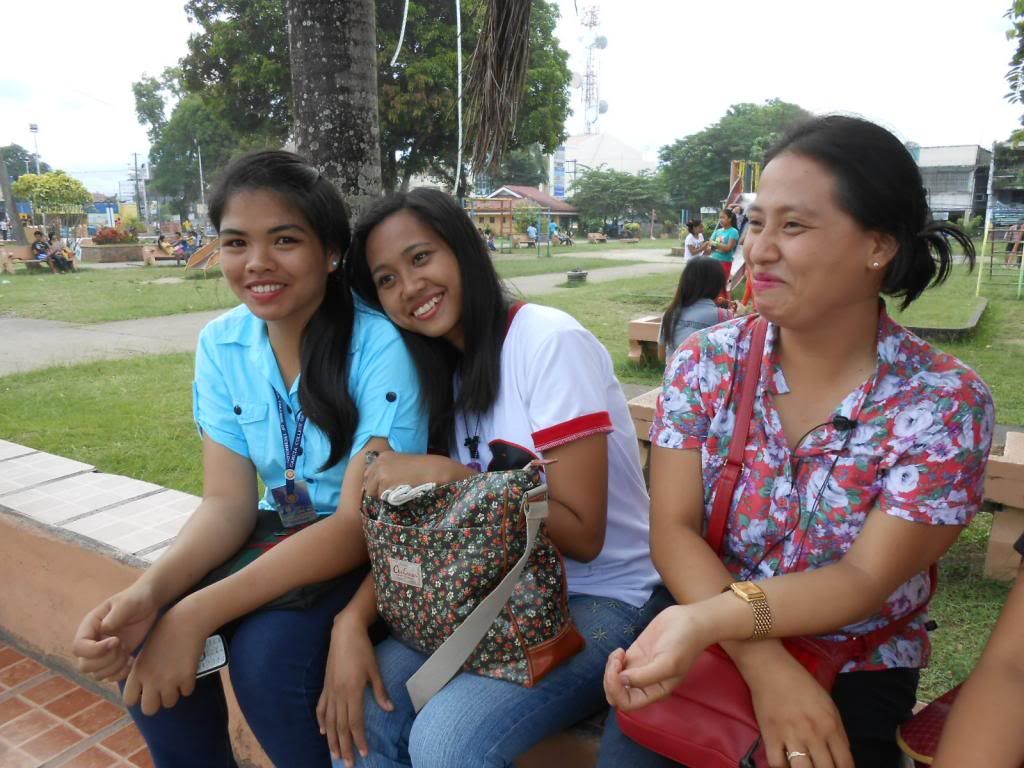 Impressing the Filipina ladies with my Guatemalan quetzal.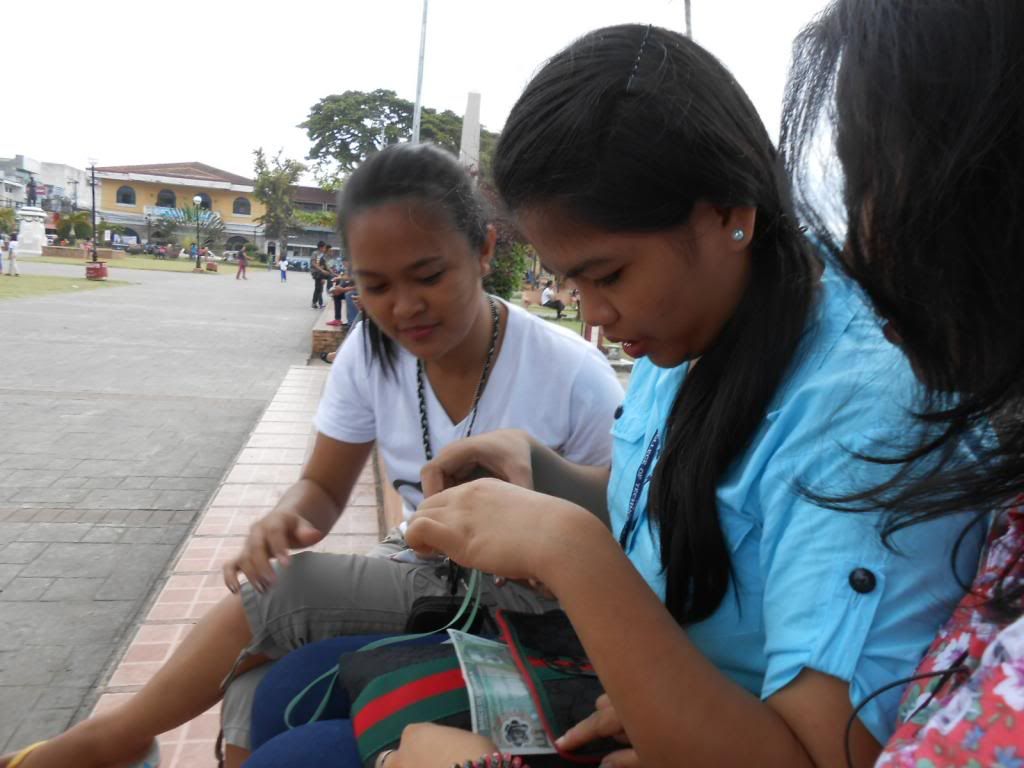 We chatted and flirted until nightfall.